Explore the enchanting hill station of Shimla and discover a world of captivating beauty and rich heritage. In our guide to the "Must do Things in Shimla – Places to Visit in and Around Shimla," we'll unveil the top attractions and activities that cater to diverse visitor interests. Whether you're an adventure enthusiast, a history buff, a nature lover, or simply seeking a peaceful escape, Shimla offers a plethora of experiences. From the bustling Mall Road to the serene Jakhoo Temple and the breathtaking views at The Ridge, this guide will help you plan an unforgettable journey through this Himalayan gem.
Exploring Shimla's Colonial Charm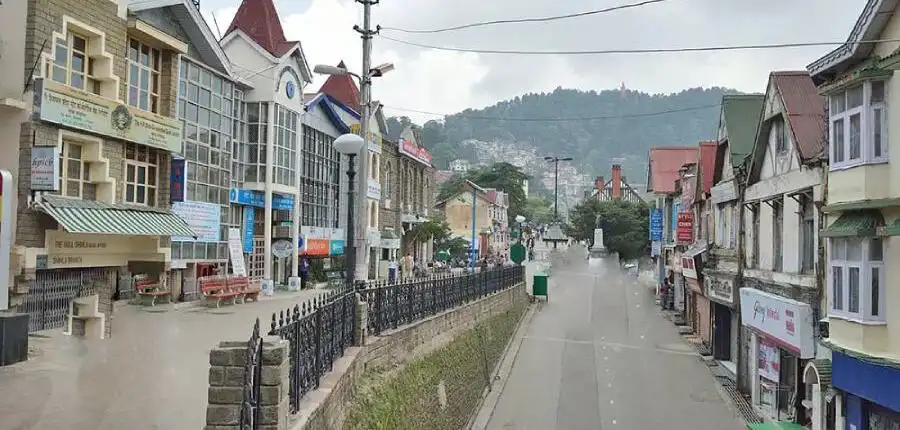 Mall Road and Christ Church: Stroll along the iconic Mall Road, indulge in shopping, and visit the majestic Christ Church, an architectural marvel.
The Ridge: Explore the bustling heart of Shimla, where you can soak in panoramic views, witness cultural events, and enjoy a leisurely walk.
Mall Road and Christ Church: "As I strolled down the Mall Road, I couldn't resist the charm of the bustling shops and the aroma of freshly baked goods. Shimla's Christ Church, illuminated at night, transported me to another era," says Rhea, a frequent visitor.

The Ridge: John, an avid photographer, shares, "The Ridge is where I captured some of my most memorable shots of Shimla. The sunset views from here are nothing short of enchanting.
Wear comfortable walking shoes for exploring Mall Road.
Try local snacks like chole bhature and Himachali dishes at the food stalls.
Plan your visit during the evening to witness cultural performances.
Bring a jacket or shawl as it can get chilly in the evenings.
Spiritual Retreats in Shimla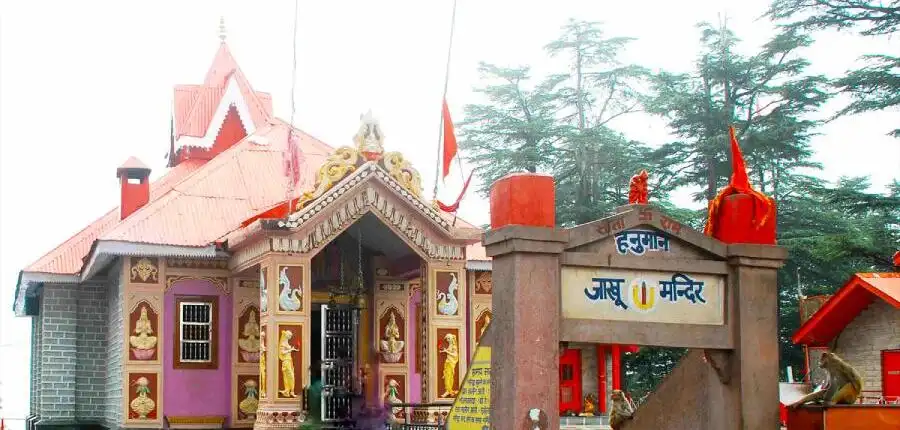 Jakhoo Temple: Embark on a spiritual journey to the Jakhoo Temple, dedicated to Lord Hanuman, perched atop Jakhoo Hill, offering breathtaking vistas.
Visit Kali Bari Temple: Pay homage to the goddess at Kali Bari Temple, a serene and sacred place of worship.
Jakhoo Temple: "Climbing the steep path to Jakhoo Temple was both a physical and spiritual journey. The massive Hanuman statue at the top was awe-inspiring," recalls Raj, a solo traveler.

Visit Kali Bari Temple: Neha, a devotee, mentions, "Kali Bari Temple is my sanctuary in Shimla. It's where I find solace and connect with the divine.
Be prepared for a steep uphill walk to the temple. Comfortable shoes are a must.
Respect the religious customs; remove shoes before entering the temple.
Dress modestly when visiting temples, covering shoulders and knees is advisable.
Scenic Escapes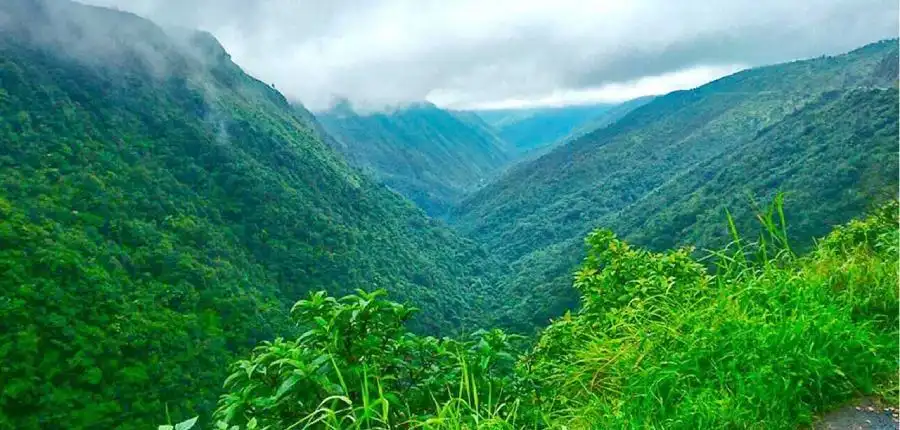 Kufri: Experience the winter wonderland of Kufri, known for its adventure activities and mesmerizing landscapes.Green Valley: Capture picture-perfect moments at Green Valley, a lush paradise for nature enthusiasts.
Kufri: "Kufri in winter is like a dream. I tried my hand at skiing for the first time here, and the adrenaline rush was unforgettable," says Aman, an adventure enthusiast.Green Valley: "Green Valley was a revelation. The serenity and lush greenery were a stark contrast to the city buzz. It's where I found peace," smiles Priya, a nature lover.
In winter, carry warm clothing, including gloves and boots, for activities like skiing.
Get there early to avoid crowds and make the most of your visit.
Don't forget your camera or smartphone to capture the breathtaking views.
Adventure in the Himalayas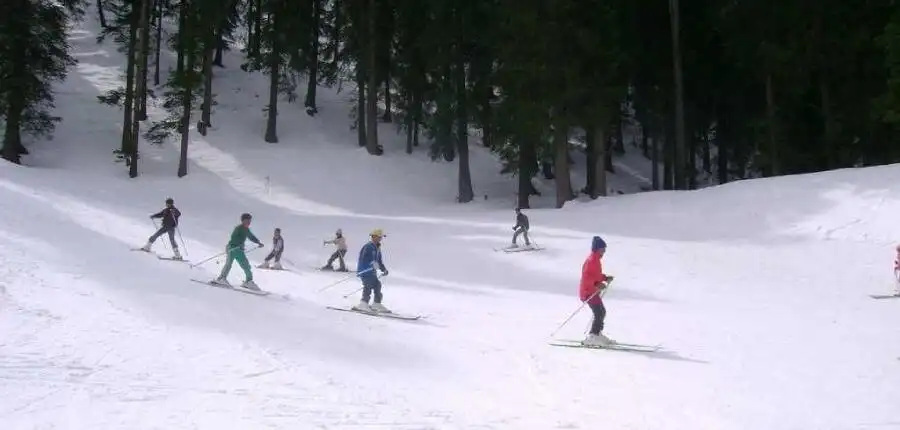 Trekking in and around Shimla: Discover the thrill of trekking with various trails catering to all levels of trekkers. Skiing in Narkanda: Embrace the winter chill by skiing in Narkanda, a snow-covered haven for adventure seekers.
Trekking in and around Shimla: "Trekking in Shimla was a bonding experience for our group. We conquered challenging trails and made memories that will last a lifetime," shares Akash, a trekker.Skiing in Narkanda: "Narkanda's slopes were perfect for skiing. The crisp mountain air and the thrill of gliding down the slopes made it an adventure to remember," exclaims Arjun, an adrenaline junkie.
Choose a trek suitable for your fitness level and be prepared with proper gear.
Hire an experienced guide for safety and navigation in the mountains.
Check the snow conditions before planning your skiing adventure.
Rent skiing equipment locally if you don't have your own.
Shimla's Historical Gems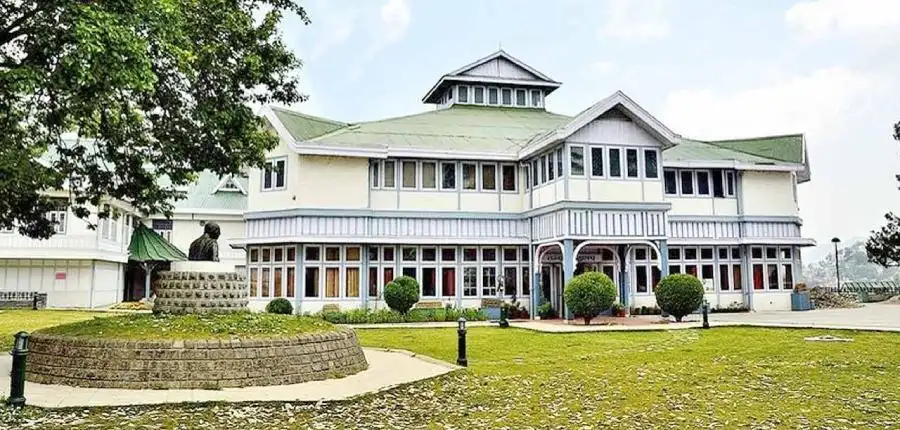 Shimla State Museum: Delve into the history of Shimla at the State Museum, showcasing art, culture, and heritage.Viceregal Lodge: Step back in time with a visit to the Viceregal Lodge, an architectural gem that offers insights into India's colonial past.
Shimla State Museum: "The museum's exhibits narrate Shimla's history vividly. It's a fascinating journey through time," says Dia, a history enthusiast.Viceregal Lodge: "Walking through the Viceregal Lodge, I could almost hear echoes of the past. The architecture and grandeur left me in awe," remarks Preeti, a history buff.
Check the museum's opening hours in advance.
Respect the no-photography rules in certain sections.
Take a guided tour to learn about the historical significance.
Wear comfortable shoes for exploring the extensive grounds.
Nature's Bounty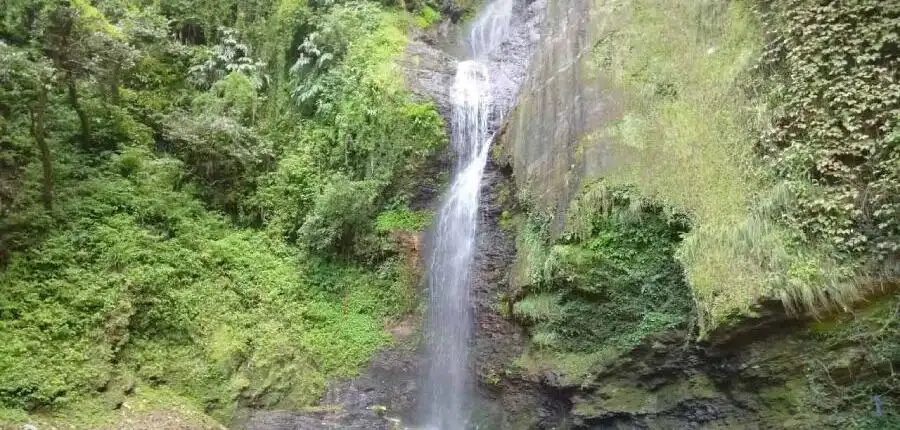 Shimla Reserve Forest Sanctuary: Explore the diverse flora and fauna in the Shimla Reserve Forest Sanctuary, a paradise for nature lovers.Chadwick Falls: Be serenaded by the enchanting Chadwick Falls, a hidden gem surrounded by lush greenery.
Shimla Reserve Forest Sanctuary: "I spotted a variety of birds and animals in the sanctuary. Nature enthusiasts will love it here; I certainly did," shares Rahul, a wildlife enthusiast.Chadwick Falls: "I trekked through the forest to reach Chadwick Falls. The gushing water amidst the lush forest was a sight to behold," narrates Shruti, an avid hiker.
Carry binoculars and a field guide for birdwatching.
Avoid making loud noises to not disturb the wildlife.
Wear comfortable trekking shoes if you plan to hike to the falls.
Don't forget to pack snacks and water for the trip.
Day Trips Beyond Shimla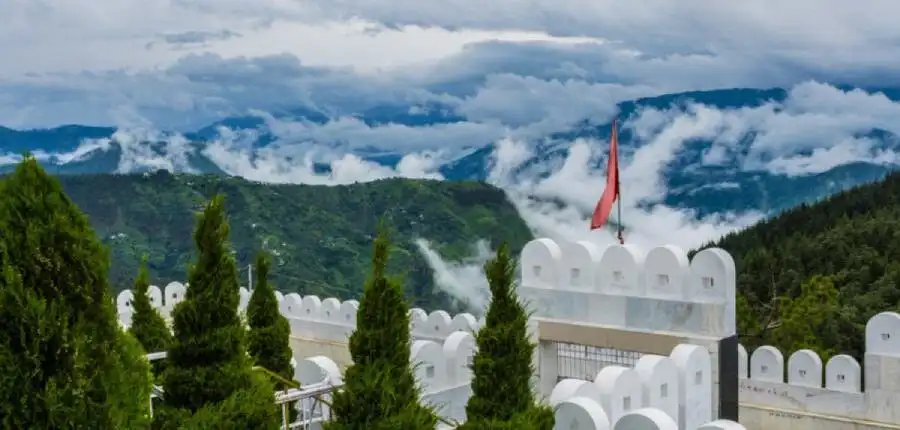 Chail: Take a day trip to Chail, a tranquil hill station known for its cricket ground and Chail Palace.
Mashobra and Craignano: Discover the serene beauty of Mashobra and Craignano, two lesser-known gems near Shimla.
Chail: "Chail's cricket ground is truly unique. I played a friendly match here, and it felt surreal to be surrounded by mountains," says Kartik, a sports enthusiast.Mashobra and Craignano: "Mashobra and Craignano are the hidden jewels of Shimla. The quiet walks through apple orchards and pine forests were incredibly rejuvenating," smiles Meera, a nature explorer.
Visit the cricket ground and Chail Palace, both open to tourists.
Check for entry fees and timings at specific attractions.
Respect the natural surroundings; do not litter.
Carry a picnic basket for a relaxing day in these scenic spots.
Food and Shopping Delights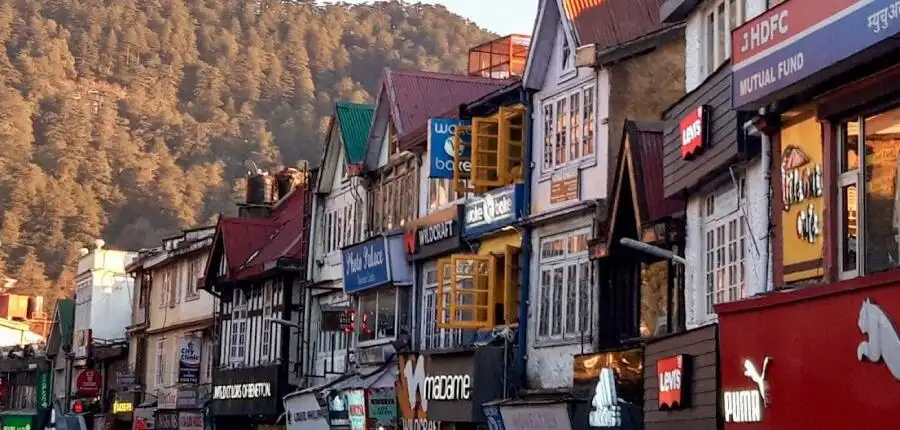 Local Cuisine and Cafes: Indulge in Himachali cuisine and explore charming cafes serving delectable treats.Shopping on the Mall Road: Shop for souvenirs and local handicrafts on Shimla's bustling Mall Road.
Local Cuisine and Cafes: "The Himachali cuisine at a local eatery was a gastronomic delight. The flavors lingered long after the meal," mentions Anika, a foodie.Shopping on the Mall Road: "I picked up exquisite handicrafts and souvenirs on Mall Road. It's where I found unique treasures to take home," says Sameer, a shopaholic.
Try local specialties like Dham and Himachali Thali.
Check for restaurant reviews and recommendations for the best food experiences.
Bargain politely while shopping for souvenirs and handicrafts.
Keep an eye on your belongings in crowded marketplaces.