Discover the tranquil beauty of Dharamshala and the enchanting allure of McLeodganj nestled in the Himalayas. To embark on this journey, consider the diverse range of options available. Be it the scenic route by air to Gaggal Airport, the picturesque train voyage to Pathankot, or the adventurous road trip through winding mountain roads, the journey becomes an integral part of the experience. The pleasant summer months from April to June are perfect for exploration, while autumn showcases nature's vibrant palette. However, if snow-draped landscapes and chilly enchantment beckon, winter casts its spell. No matter the season, these twin destinations promise a captivating rendezvous with nature and spirituality.
Choosing Your Path Reaching Dharamshala and McLeodganj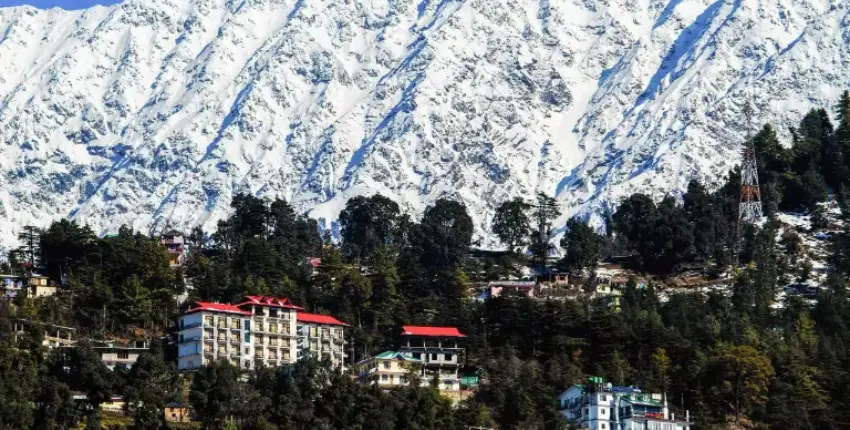 Exploring the Transportation Options: Whether you opt for the convenience of air travel, the scenic charm of a train journey, or the adventure of a road trip, Dharamshala and McLeodganj are well-connected to the rest of India. Each route offers a unique experience, from the breathtaking views of a flight over the mountains to the leisurely pace of a train winding through valleys and the thrill of navigating mountain roads.
Consider flight availability and schedule when opting for air travel.
Research train schedules and availability, and book tickets in advance.
If traveling by road, ensure your vehicle is in good condition for mountainous terrain.
By Air
The nearest airport is Gaggal Airport, also known as Kangra Airport, which is approximately 15 kilometers from Dharamshala. You can find flights connecting major cities like Delhi to Gaggal Airport. From the airport, you can hire a taxi or take a bus to Dharamshala or McLeodganj.
If flying, check baggage allowances and airline policies.
By Train
Pathankot is the nearest major railway station to Dharamshala and McLeodganj. It's well-connected to cities like Delhi, Mumbai, and Kolkata. From Pathankot, you can take a taxi or bus to reach Dharamshala or McLeodganj, which are around 3 to 4 hours away.
For train travel, consider booking train tickets in advance, especially during peak tourist seasons.
By Bus
There are several overnight buses from cities like Delhi to Dharamshala and McLeodganj. These buses offer a convenient and scenic journey through the mountains. You can choose between regular buses and Volvo buses, which provide a more comfortable option.
When road-tripping, have a route map, navigation tools, and emergency supplies.
Weather Wonders The Best Times to Visit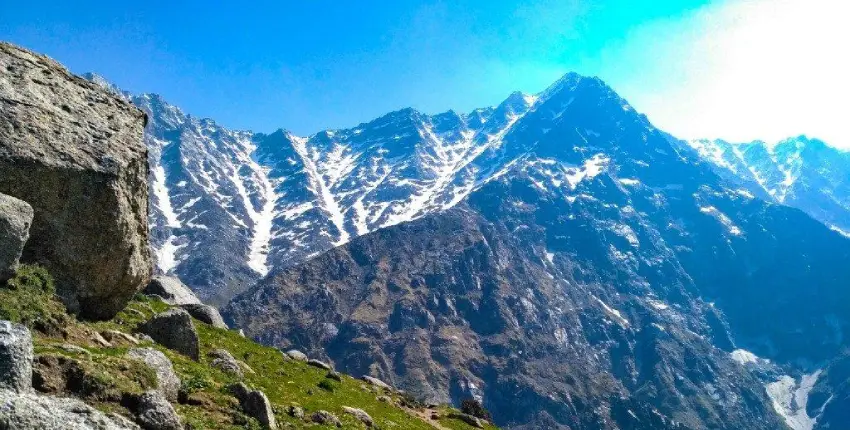 Embracing the Summer Serenity (April – June): Bask in comfortable temperatures ranging from 22°C to 38°C. Ideal for outdoor exploration, this period lets you relish the beauty of nature and cultural attractions without extreme weather conditions. Autumn's Palette: A Mesmerizing Escape (October – November): The landscape is painted in warm hues, offering pleasant weather for sightseeing and trekking. Winter Whispers: Snowy Delights and Cozy Retreats (December – February): Experience snowfall and chilly magic, perfect for those who adore winter landscapes.
Pack lightweight clothing for summer, but also bring a light jacket for cooler evenings.
Layer up during autumn and pack clothing suitable for fluctuating temperatures.
For winter visits, pack heavy winter clothing including jackets, gloves, and thermal wear.
Savoring Every Moment Unforgettable Experiences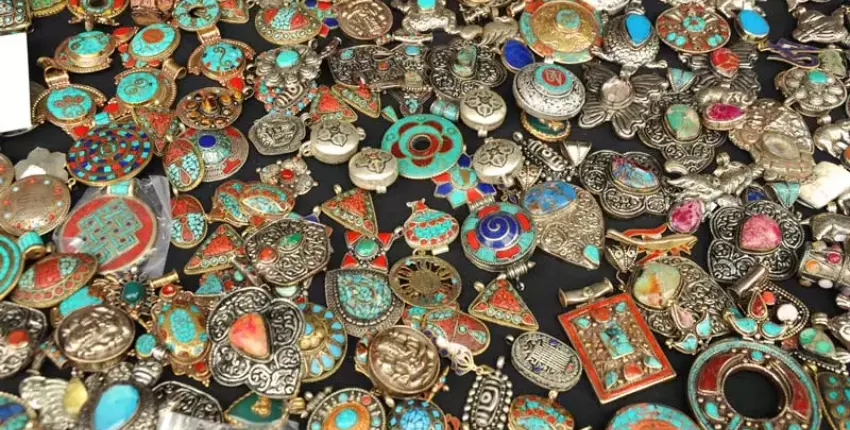 Culinary Exploration: Tasting Himalayan Delights: Delight your taste buds with local Himachali cuisine and Tibetan specialties. Finding Peace: Meditation and Yoga Retreats: Engage in holistic practices amidst the serene backdrop of the mountains. Shopping Treasures: Local Crafts and Souvenirs: Take home souvenirs like Tibetan handicrafts, thangkas, and prayer flags.
Try local delicacies and cuisines but be cautious if you have dietary restrictions.
Carry a reusable water bottle to stay hydrated during your explorations.
Research meditation and yoga retreats in advance and book if necessary.
Keep space in your luggage for souvenirs and local crafts.
Local Insights Navigating Dharamshala and McLeodganj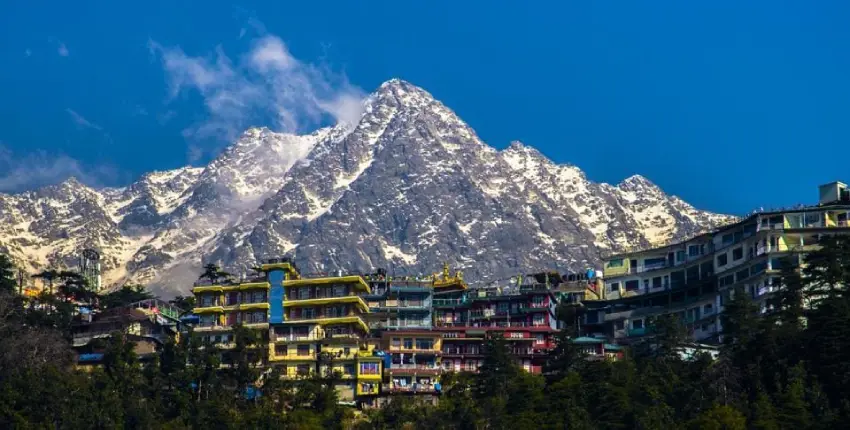 Getting Around: Local Transport Options: Utilize taxis, and buses, and even explore on foot to navigate the area conveniently. Cultural Etiquette: Respecting Traditions and Customs: Show appreciation for local customs and practices, contributing to a harmonious visit. Hidden Gems: Offbeat Destinations and Experiences: Venture beyond the popular sites to discover lesser-known gems that offer a unique perspective of the region.
Familiarize yourself with local transportation options and their schedules.
Learn about local customs and etiquette to interact respectfully with locals.
Seek recommendations for offbeat destinations from locals or travel guides.
Conclusion
In the embrace of the Himalayas, Dharamshala and McLeodganj offer a journey of awe and discovery. From choosing your route, be it by air, rail, or road, to understanding the nuances of each season, the path you take becomes an integral part of your experience. Remember to pack wisely, respecting the weather's whims. As you venture through these serene landscapes, the spiritual heart and natural allure captivate your senses. From cultural exploration to culinary delights, this journey is a tapestry of memories waiting to be woven. So, let the winds guide you, and embark on an unforgettable odyssey.