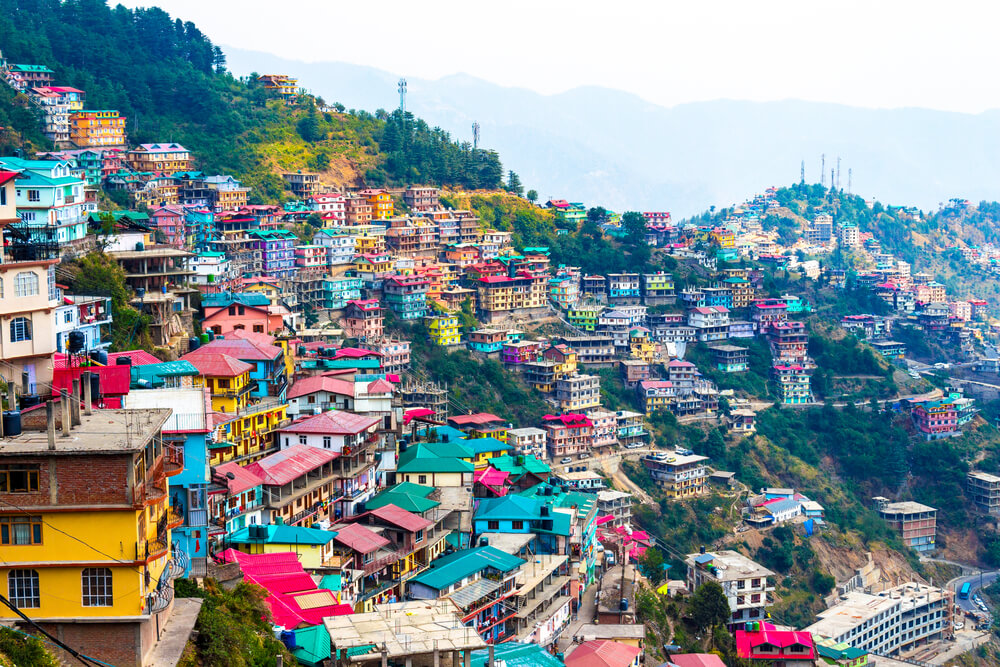 Himachal Pradesh is a beautiful place that offers scenic views with the calmness of mountains. All you've to do is just to book your tour package and enjoy the journey, but July is not the month you should choose. Do you Know Why? Before booking your next Himachal tour just check out these 5 reasons.
5 Reasons you shouldn't visit Himachal Pradesh
1) Hustle Bustle In Shimla & Manali
Shimla & Manali are one of the top places that strikes to your mind for a perfect weekend getaway in Himachal Pradesh. When government gives relaxations to the tourism department, a huge crowd has been reported over these top rated tourist places of Himachal Pradesh. Including Shimla, Manali & Dharamshala, people slept in their own vehicles, due to the huge crowd there were no hotels & homestays available in these places & If you're thinking of camping just next to your vehicle, you won't be able to do, you know why? Just read the second point. So better, if you stay at home for a while and enjoy reels from top bloggers over Instagram.
2) The Weather and Muddy Roads of Himachal Pradesh
July – September is a time when monsoon start hitting Himachal Pradesh, The month of July comes with the danger of landslides, at this time it's recommended to avoid hills, you won't be able to do adventure activities during like paragliding, River rafting, Trekking and camping. Everyone likes to go into nature after this Pandemic, but July offers unexpectedness of the rainfall and huge landslides, you'll get stuck in one place and the best part is you will get stuck in the middle of nowhere in the mountains doing nothing. Electricity Issue is just a cherry on the top, monsoon and electricity are two mates who doesn't like to sit together on the same table in Himachal Pradesh.
3) Trouble With Internet For Work From Home Folks
When government gives some relaxations to travelers, People those are working from home got an opportunity to spend some time on the hills and the majority of those people opted for Himachal Pradesh, places like Shimla, Kullu & Manali. As it's a monsoon season and internet freezes all the way, plus due to huge users of the Internet in these places, you'll find issues with your internet.
4) You'll Feel Restricted To Few Destinations
You won't be able to reach your desired location that you just googled, Due to monsoons there are chances you will find difficulties with muddy roads and might encounter some landslides.
5) Humid Weather Causes Health Problems
At the point when the humidity drops, for example, In Monsoons, the mucous layer coating our respiratory plot can become dry and cause irritation in case we are not cautious.
Other than expanding the danger of colds, influenza and different contaminations once aggravation happens, the flourishing of certain infections in low muggy conditions additionally increment our danger of wellbeing diseases and sicknesses.