We continue our list of best places to visit in Himachal Pradesh. You can read Part 1 here. This list is quite extensive because there are many unexplored places, hidden in the mysterious laps of this mountainous land. There are temples, religious spots, landscapes, and unspoiled spots within a short travel from each other.
Discovering Himachal in all its shades depends a lot upon your travel itinerary. So you need to be sure to cover each part to make it worth the effort, time, and money expensed. It would then be one of a kind, aptly – one of the best indeed.
6. Kangra – Land of Gods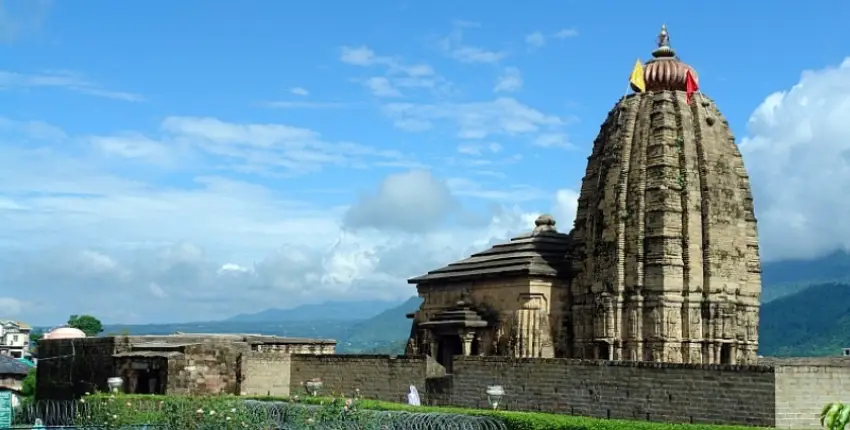 Kangra is often referred to as the "Dev Bhumi" or "Land of Gods" due to its numerous temples, religious sites, and spiritual significance. This nickname reflects the region's strong connection to spirituality and its role as a hub of religious and cultural activities.
Must Visits:
Baijnath Temple
Ancient Shiva temple in Kangra district, Himachal Pradesh, showcasing intricate architecture and spiritual significance, attracting devotees and history enthusiasts.
Brajeshwari Devi Temple
Also known as the Kangra Devi Temple, it's dedicated to Goddess Vajreshwari. The temple's architecture and religious significance draw numerous pilgrims.
Jwala Ji Temple
This temple is famous for its eternal flame that emerges naturally from the rocks, representing the Goddess Jwala. It's a significant pilgrimage site.
Chamunda Devi Temple
Dedicated to Goddess Chamunda, this temple is located on the banks of the Baner River and offers panoramic views of the surrounding landscape.
Kangra Art Museum
This museum houses a rich collection of Kangra Valley's cultural heritage, including miniature paintings, sculptures, and artifacts.
Maharana Pratap Sagar Lake
Also known as Pong Dam Lake, this reservoir is a great spot for birdwatching, boating, and angling.
7. Hamirpur – Land of Martyrs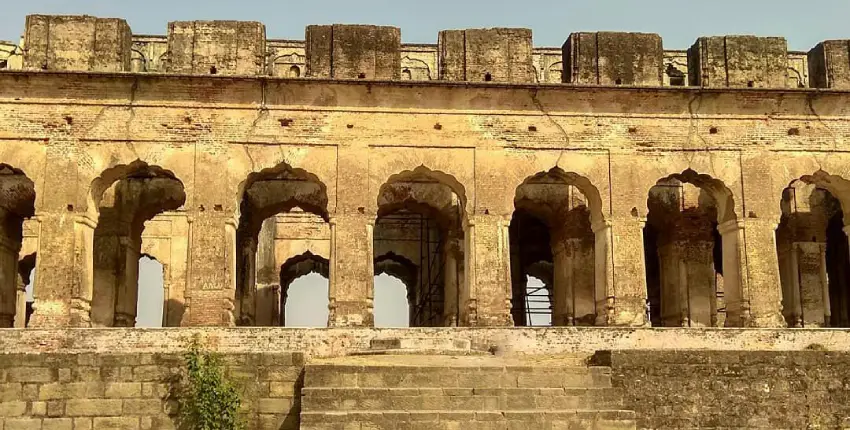 Hamirpur, a district in Himachal Pradesh, India, is known for its picturesque landscapes and rich cultural heritage. With a blend of traditional and modern lifestyles, it offers a serene environment, historic sites, and a growing economy centered around agriculture, tourism, and small-scale industries.
Must Visits:
Nadaun Fort
This ancient fort boasts historical significance and offers panoramic views of the surrounding area.
Deotsidh Temple
A revered religious site dedicated to Baba Balak Nath, attracting devotees and tourists alike.
Bilkeshwar Mahadev Temple
Situated on the banks of River Beas, this temple is renowned for its spiritual aura and natural beauty.
Tauni Devi Temple
A popular pilgrimage spot with breathtaking views and a peaceful ambiance.
Nalti Sanctuary
A haven for nature lovers, showcasing diverse flora and fauna in their natural habitats.
Hamir Udan Khatola
An exhilarating experience awaits at this paragliding site, providing a bird's-eye view of the region.
8. Mandi – Varanasi of the Hills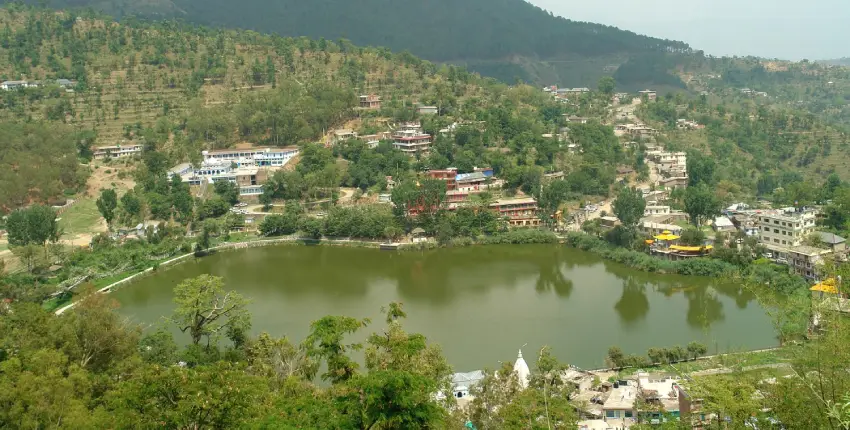 Mandi, a picturesque town in Himachal Pradesh, India, cradled amidst the Himalayas and the Beas River, is celebrated for its cultural heritage, ancient temples, and natural splendor. Its revered shrines, serene lakes, and vibrant fairs invite travelers to explore its spiritual and scenic treasures.
Must Visits:

Rewalsar Lake
Serene Himalayan lake with monasteries, and temples; revered by Buddhists, Hindus, and Sikhs; tranquility and religious significance.
Bhootnath Temple
An ancient shrine honoring Lord Shiva; intricate carvings; a spiritual hub; vibrant ceremonies; architectural splendor; and cultural importance.
Mahunag Temple
The tranquil temple is nestled amid mountains, offering a serene atmosphere and cultural significance.
Pandoh Dam
Majestic dam on Beas River, providing scenic views and opportunities for water-based recreation.
Kamrunag Temple
Ancient hilltop shrine in Mandi, Himachal Pradesh, dedicated to Kamrunag, the deity of rain and serenity, attracting devotees and trekkers.
Triloknath Temple
Sacred in Mandi, Himachal Pradesh, honoring Lord Shiva, visited for its intricate architecture and religious significance.
9. Sirmaur – Peach Valley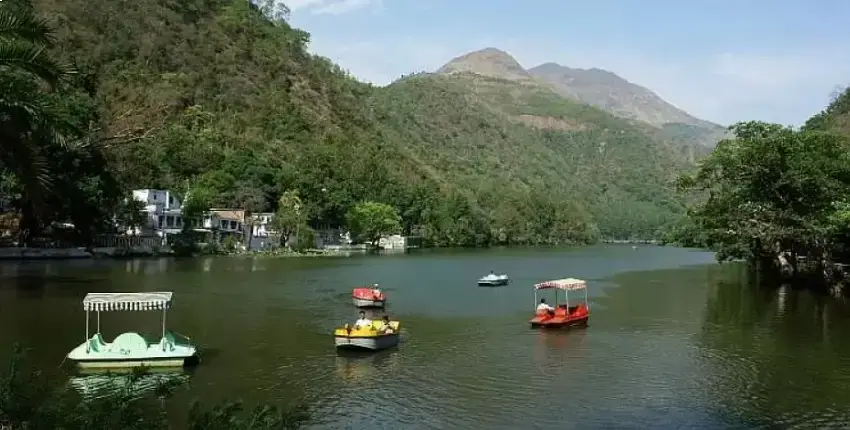 Sirmaur, a district in Himachal Pradesh, India, is known for its diverse landscapes, rich history, and cultural heritage. The district encompasses lush valleys, hills, and religious sites such as the Nahan Fort, Renuka Lake, and the ancient Paonta Sahib Gurudwara. Sirmaur's mix of natural beauty and spiritual destinations makes it a captivating region to explore.
Must Visits:
Renuka Lake
Serene Lake is surrounded by hills, home to Renuka Temple and a zoo, perfect for boating and picnics.
Nahan
District headquarters are known for Rani Tal, Suketi Fossil Park, and its pleasant climate, ideal for relaxation.
Paonta Sahib
Historic Gurudwara by Yamuna River, revered by Sikhs, with a museum and the nearby Yamuna Temple.
Churdhar Peak
Majestic mountain offering panoramic views, trekking opportunities, and the ancient Shirgul Maharaj Temple.
Haripur Dhar
Ancient fort ruins on a hill, offer scenic views of the valleys and a glimpse into history.
Habban Valley
Picturesque valley with dense forests, meandering streams, and a tranquil environment, perfect for nature enthusiasts.