Explore the enchanting landscapes of Himachal Pradesh, a paradise for nature lovers and adventure enthusiasts. Nestled in the Himalayas, this Indian state boasts a myriad of tourist destinations that offer a perfect blend of scenic beauty, thrilling activities, and serene environments. From the bustling streets of Shimla to the tranquil vibes of Dharamshala, each destination has its own unique charm. Discover the ideal times to visit, taking into account the weather conditions that vary with the altitude, and uncover the distances between these captivating spots. Embark on a journey through this blog to plan your Himachal adventure with insights into travel durations and the best seasons to make memories that last a lifetime.
Discovering Himachal Pradesh A Journey Through Paradise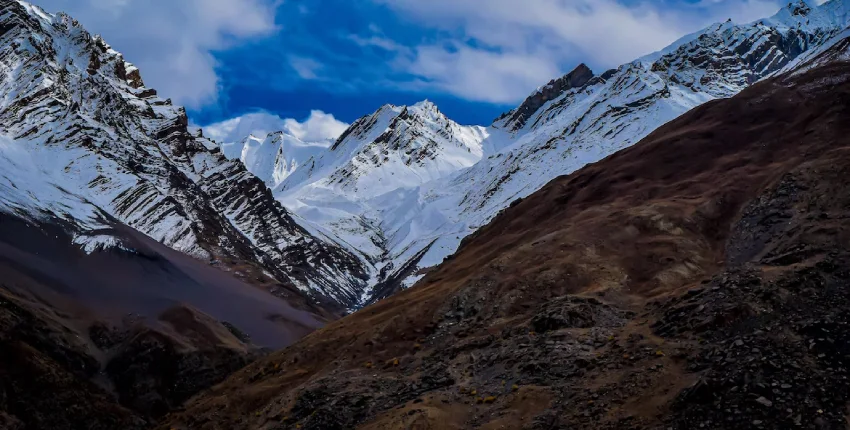 Himachal Pradesh, a haven nestled in the Himalayas, beckons travelers with its diverse landscapes. From snow-capped peaks to lush valleys, this state offers a blend of adventure and tranquility. Delve into the nuances of its weather patterns and find the perfect time to visit each destination.
Nestled in the Himalayas, Himachal Pradesh offers a symphony of landscapes. As adventurer Jenny shared, "The thrill of paragliding in Bir-Billing against the backdrop of snow-capped peaks is unmatched." Understanding the region's weather is like decoding a treasure map to the best times to explore.
Check the weather and climate variations across different regions.
Research the best time to visit based on your preferences, whether it's trekking, skiing, or just enjoying the scenery.
Shimla The Queen of Hill Stations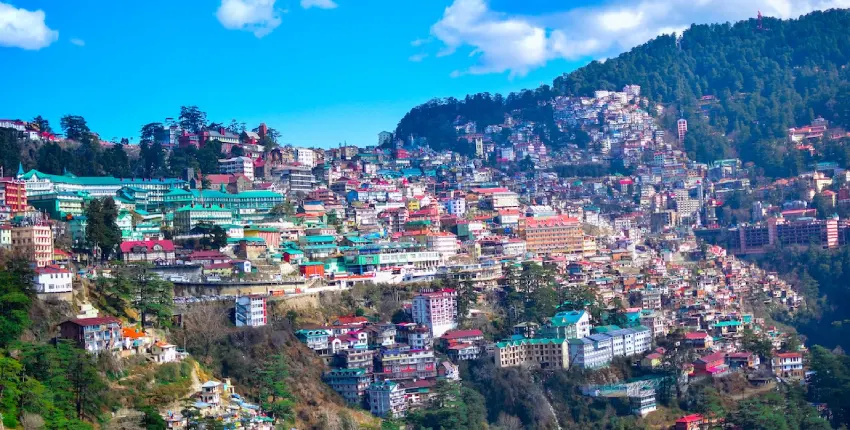 The colonial charm of Shimla captivates visitors, offering a retreat from bustling city life. Traverse approximately 250-280 kilometers to Manali for more enchantment.
Shimla's colonial allure, as experienced by traveler Rajiv, offers a respite from urban chaos. "Wandering through the Mall Road's bustling markets took me back in time," he reminisces. Venturing 250-280 kilometers to Manali adds a layer of enchantment that captivates every traveler.
Pack warm clothing, especially during the winter months.
Book accommodations well in advance, especially during the peak tourist seasons.
Manali Where Adventure Meets Tranquility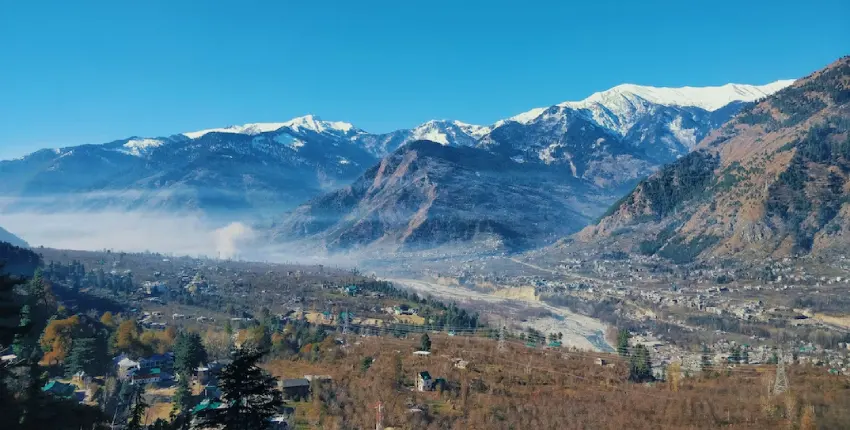 Manali's allure lies in its mix of adventure sports and serene landscapes. Journey around 235-270 kilometers to Dharamshala for a spiritual escape.
In Manali, adrenaline and serenity coexist harmoniously. Anita, an avid trekker, recounts, "Scaling the heights of Hampta Pass left me awe-inspired by nature's magnificence." Crossing 235-270 kilometers to Dharamshala reveals a serene haven—a stark contrast to the bustling streets of Manali.
Pack a mix of warm and light clothing, as the weather can change rapidly.
Research and book adventure activities like paragliding, trekking, and river rafting in advance.
Dharamshala Serene Abode of the Dalai Lama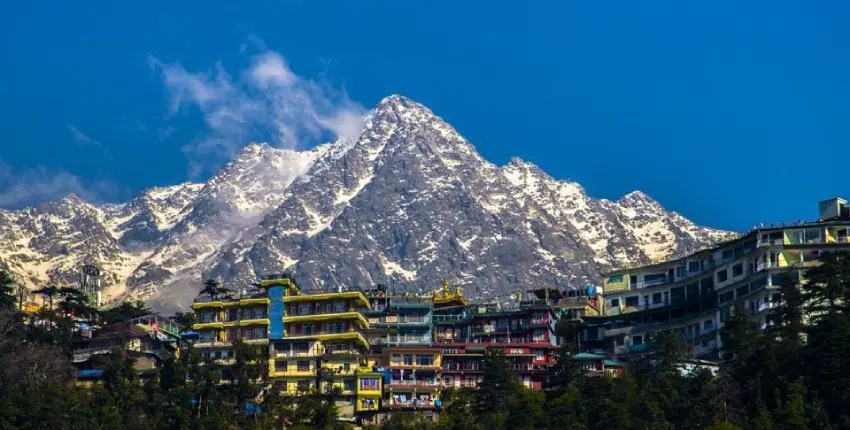 Dharamshala's tranquil ambiance is a haven for those seeking solace. A short 5-7-kilometer drive takes you to the serene McLeod Ganj.
Dharamshala's serenity casts a spell on visitors, as artist Maya reflects, "Every stroke of my brush felt more inspired amidst the peaceful surroundings." Mere kilometers away, McLeod Ganj whispers tales of spirituality, as yoga enthusiast Ravi discovered.
Respect local customs and monastic rules when visiting Buddhist temples and monasteries.
Plan for some quiet meditation time to fully experience the spiritual atmosphere.
Kullu Gateway to Adventure and Natural Beauty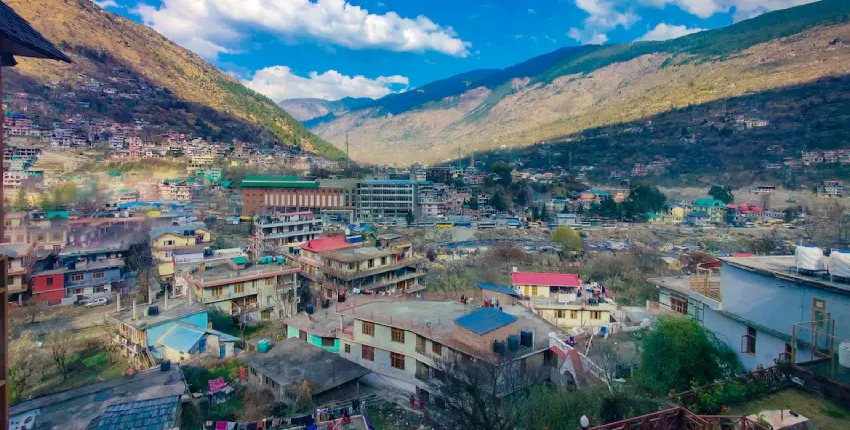 Kullu, an adventure enthusiast's delight, offers thrilling experiences amidst natural beauty. Cover 200-230 kilometers to Shimla for a different kind of charm.
Kullu is an adventurer's canvas. Maria, a thrill-seeker, describes her whitewater rafting escapade, "Navigating the Beas River rapids was an adrenaline rush like no other." Covering 200-230 kilometers to Shimla offers a chance to explore a different facet of Himachal's beauty.
If engaging in adventure sports, ensure you're physically fit and have the required gear.
Respect the natural environment by adhering to eco-friendly practices.
Dalhousie Colonial-Era Charms in the Himalayas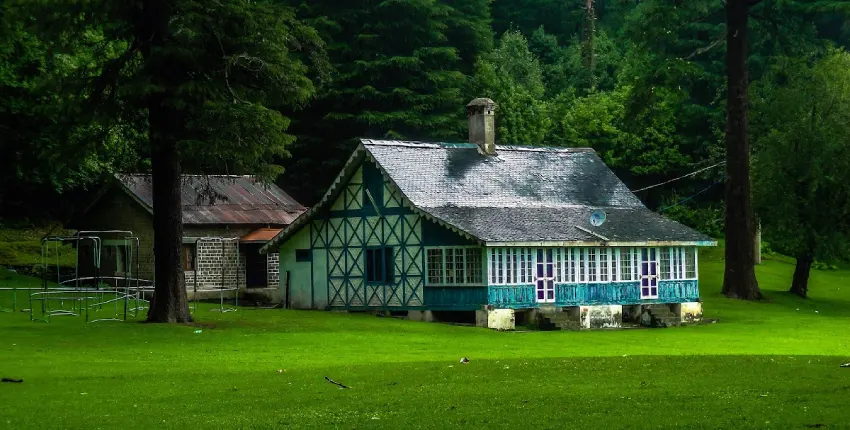 Dalhousie's colonial architecture and peaceful surroundings transport you to a bygone era. Journey around 320-350 kilometers to Shimla for a contrasting experience.
Dalhousie's colonial charms enrapture travelers, akin to a nostalgic journey. As history buff Aditi says, "The architecture seemed to narrate stories of a bygone era." The 320-350-kilometer road to Shimla leads to a bustling atmosphere that contrasts Dalhousie's tranquility.
Pack a mix of warm and comfortable clothing, even during the summer months.
Take leisurely strolls around the town to truly appreciate its colonial architecture.
Khajjiar India's Mini Switzerland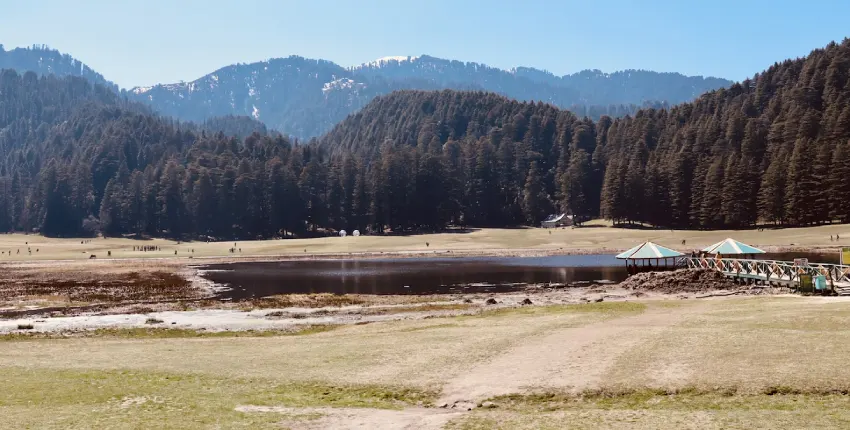 Khajjiar's breathtaking landscapes have earned it the title "Mini Switzerland." A short 20-25-kilometer drive from Dalhousie leads you to this picturesque gem.
Khajjiar's ethereal landscapes find voice in Tara's words, "It felt like walking through a canvas of green meadows and azure skies." A short 20-25-kilometer drive from Dalhousie transports you to a "Mini Switzerland" that sparks wonder.
Be prepared for sudden weather changes, even in the summer.
Capture the beauty of the meadows with your camera, but also take time to soak in the scenery without distractions.
Rohtang Pass The Gateway to Adventure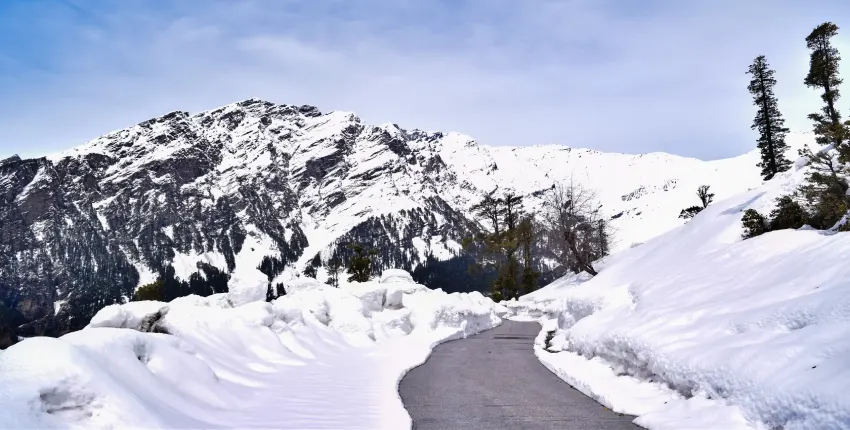 Rohtang Pass offers a gateway to high-altitude adventure and stunning vistas. Embark on a 51-kilometer journey from Manali to experience its majesty.
For adventure enthusiast Vikram, Rohtang Pass is a dream fulfilled. "The snow-capped mountains and the rush of cold air made me feel alive," he shares. Embarking on a 51-kilometer journey from Manali is like unlocking a door to high-altitude thrills.
Check the status of the road to Rohtang Pass as it's often closed during winter months.
Dress in layers and carry essentials like sunglasses, sunscreen, and water bottles.
Kasauli A Quaint Hill Station Escape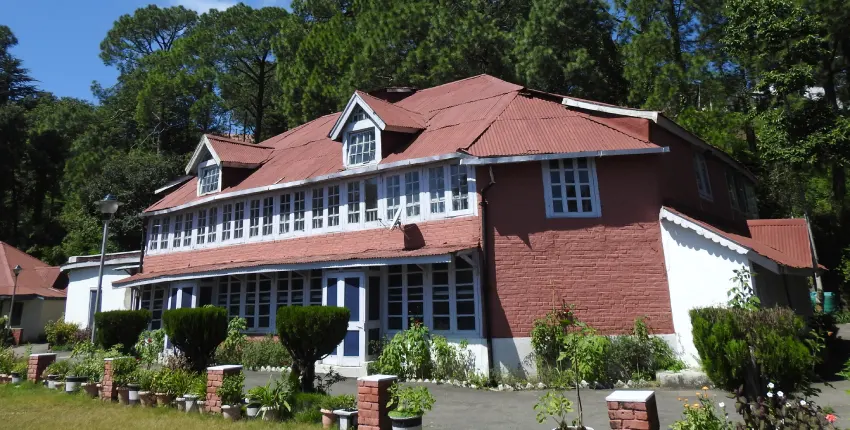 Kasauli's quaint charm offers a serene escape from the mundane. Venture approximately 70-80 kilometers from Shimla to discover this hidden gem.
Kasauli's serenity finds a fan in writer Natasha, who discovered creative inspiration amidst the calm. "The tranquil environment fueled my writing like never before," she reflects. Venturing approximately 70-80 kilometers from Shimla unveils this haven of quietude.
Pack light woolens for the evenings, as temperatures can drop.
Enjoy leisurely walks and picnics in the town's serene surroundings.
Chail Nature's Retreat with a Royal Touch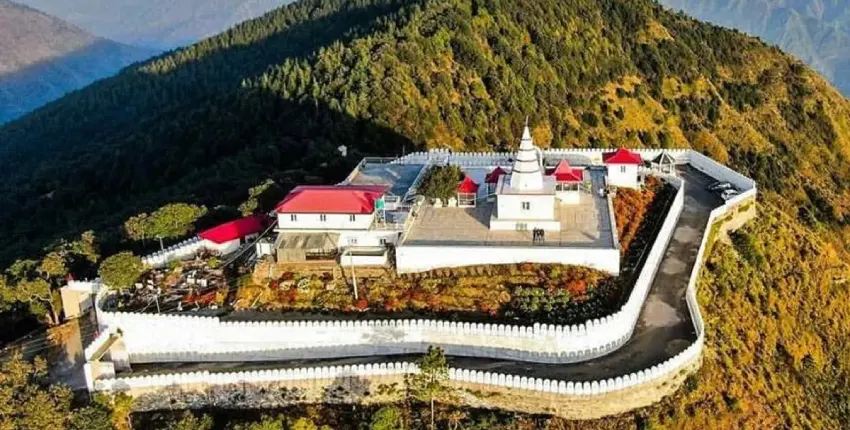 Chail's natural beauty complements its regal history, making it a unique destination. Cover 45-55 kilometers from Shimla to relish its offerings.
Chail's natural splendor merges with its royal history, leaving a mark on every visitor. Raja, a history aficionado, muses, "The palace's architecture echoes an era of regal elegance." Traveling 45-55 kilometers from Shimla immerses you in this unique blend.
Respect the privacy of the Chail Palace, as parts of it are often off-limits to visitors.
Take nature walks and explore the trails around Chail to fully embrace its natural beauty.
Solang Valley Adrenaline and Panoramas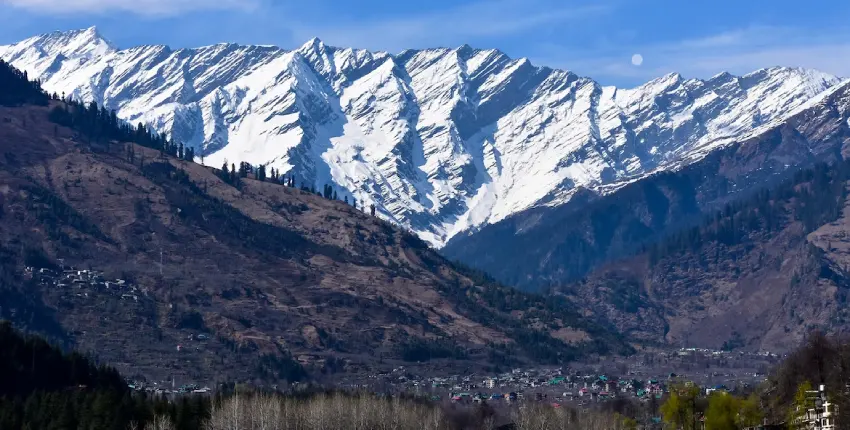 Solang Valley's adventure activities and panoramic views promise an unforgettable experience. Travel around 13-15 kilometers from Manali to immerse yourself.
Solang Valley's adventure stories are best shared through Sonu's experience. "Parasailing above the valley gave me a breathtaking bird's-eye view," he exclaims. Journeying around 13-15 kilometers from Manali offers an adrenaline-pumping experience amidst panoramic vistas.
Make advance bookings for adventure activities, especially during the peak tourist season.
Dress in comfortable and suitable clothing for adventure sports.
Plan Your Himachal Adventure Tips and Insights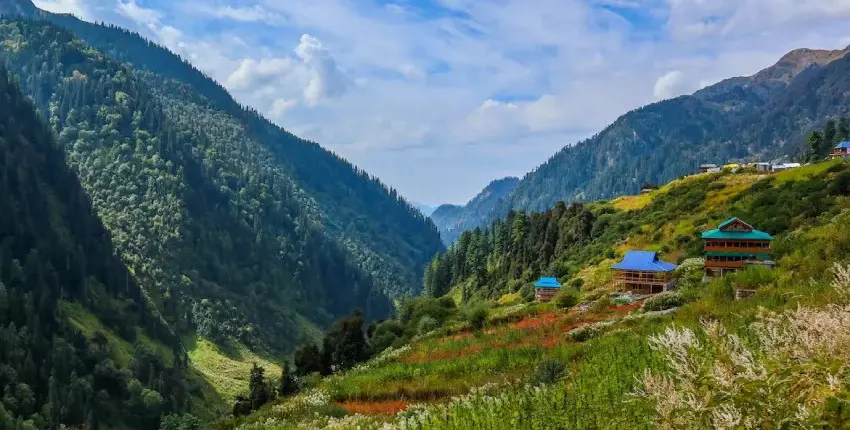 Craft your Himachal Pradesh itinerary, considering the best seasons to explore and the distances between each destination. Tailor your journey to create lasting memories in this breathtaking region.
Crafting your Himachal itinerary, taking cues from diverse experiences and distances, guarantees memories that linger. As avid traveler Priya advises, "Let each destination's essence guide your journey, painting your Himachal adventure uniquely." Tailoring your expedition ensures you weave your tales in this magnificent landscape.
Create a flexible itinerary that allows you to adapt to changing weather conditions.
Carry a mix of warm and light clothing to be prepared for various altitudes.
Conclusion
As you prepare to embark on your journey through Himachal Pradesh, remember that this diverse paradise offers a tapestry of experiences. From Shimla's colonial charm to the spiritual haven of Dharamshala and the adventure-packed valleys of Manali, each destination has its own story to tell. Plan wisely, packing for the varied climates and respecting local customs. Whether you seek adventure or tranquility, Himachal Pradesh invites you to embrace its beauty, create cherished memories, and savor the magic of the Himalayas. Your journey awaits, promising a tapestry of colors, cultures, and captivating moments.