Himachal Pradesh is well-known for its varied arts and crafts forms due to its topographical distinction from the rest of the country. The famous Arts And Crafts Of Himachal reflect the tradition of the state. The rich, extravagant, and traditional culture of Himachal Pradesh is depicted in these varied art forms. The handicrafts of Himachal Pradesh reveal the immaculate craftsmanship of artists. You can get to know the rich history of Himachal Pradesh through the famous handicrafts of the state.
Some of the well-known handicrafts of Himachal include shawls, wood crafts, paintings, embroidery, textiles, rugs, and carpets. Statues made out of stone or metal and handmade wooden dolls are renowned handicraft items found in the state. Himachal Pradesh also proudly flaunts its collection of leather crafts, embroidery, and jewelry. Here are a few handicraft items of the state.
Woolen Handicrafts, Arts And Crafts Of Himachal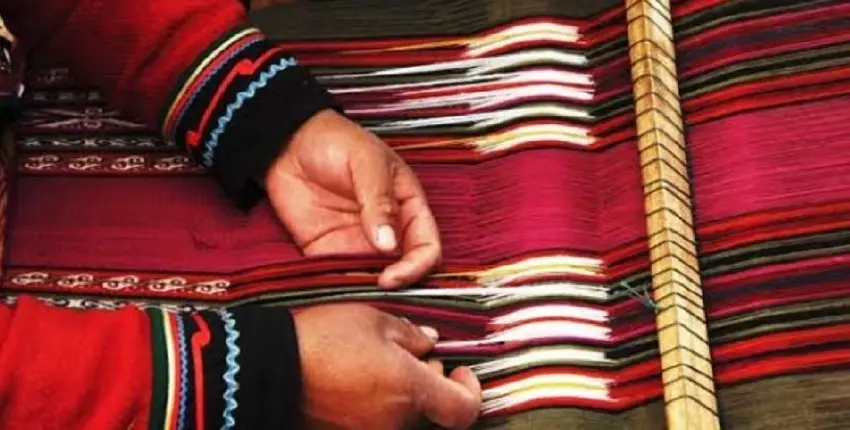 The extremely cold climate in Himachal Pradesh requires people to be clad in woolen most of the time. Himachal is famous for its Woolen crafts vibrantly colored shawls and caps. Every region in Himachal Pradesh produces shawls of various designs. The Pashmina Shawls are made from the finest variety of wool and are famous all over the world. The Kullu shawls are known for their geometrical patterns and beautiful designs. The colorful array of shawls is a sheer delight for tourists who flock to Himachal to buy them. The Scope of tourism in Himachal enhances the wollen art forms of Himachal Pradesh.
Wood Crafts of Himachal Pradesh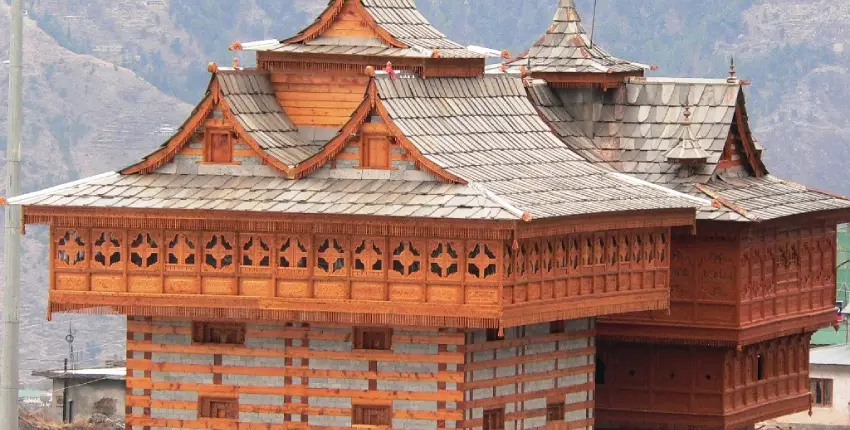 Crafting wood in a variety of items is among the most famous handicrafts in Himachal Pradesh. This art form has been practiced since time immemorial in the state. Wood such as pine, deodar, walnut, horse chestnut, and wild black mulberry is found in plenty in Himachal's forests. Wood is also used in the construction of houses and temples. Intricate designs on wooden items like bedsteads, boxes, ladles, and churners are a delight for the eyes. Tourists purchase wooden items like fruit baskets, trays, serving bowls, photo frames, candle stands, and carved idols.
Metal crafts of Himachal Pradesh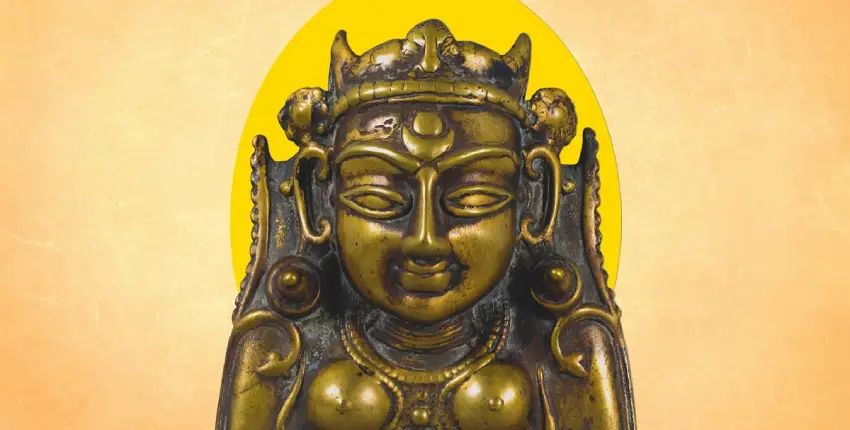 Metal crafts fulfill the religious needs of the people in Himachal Pradesh. Brass, copper, iron, tin, and bell metal are some of the metals that are used for making idols and jewelry. The excellent skill and imagination of the artists are showcased in the metal crafts.
Carpets and Rugs, Himachal Pradesh Art and Craft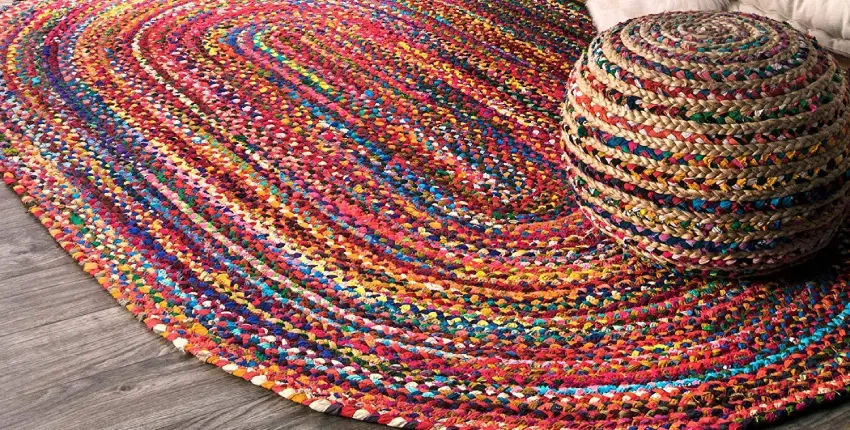 These are the most cherished crafts of Himachal Pradesh. The carpets are beautifully embroidered with various designs such as flowers, dragons, and swastikas. The traditional patterns found on carpets carry a hidden meaning in them. Sheep and goats are reared for wool that is used for making rugs and traditional blankets. Gudma is a soft and fine woolen blanket made of wool extracted from Giangi sheep.
Jewellery, Art Forms of Himachal Pradesh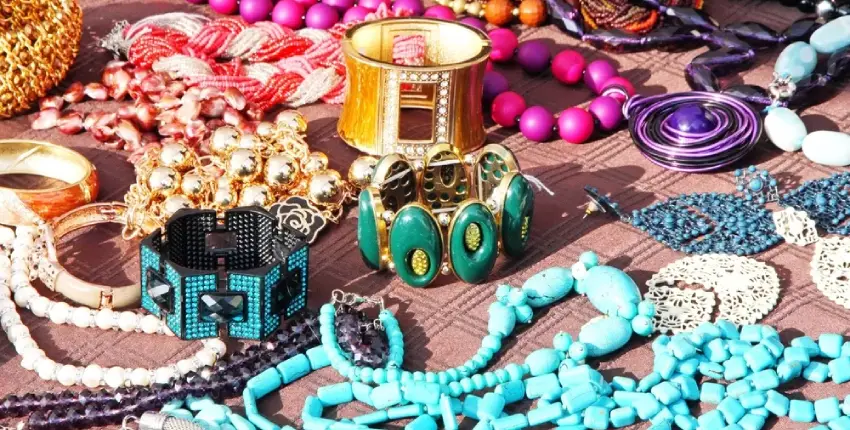 The jewelry made in Himachal Pradesh is chunky and eccentric. The jewelry is worn along with the traditional dress on several festivals and occasions. The choker comprises silver beads and triangular designs. Nose studs embedded with precious and semiprecious stones are famous here. The coin necklace is a popular contemporary accessory among Pahari women. Chokers, heavy anklets, bangles, and silver bracelets are other embellishments commonly worn by Pahari women.
Himachali Art Paintings, Art Forms of Himachal Pradesh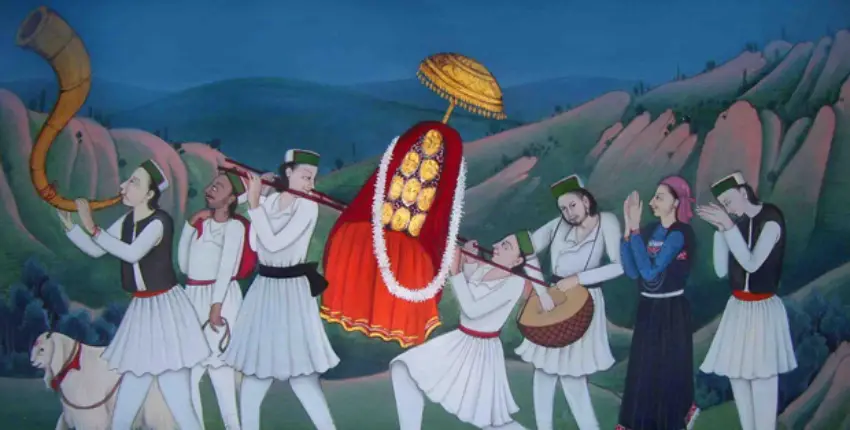 Kangra and Chamba paintings are the most exquisite handicrafts of Himachal Pradesh. These miniature paintings continue to grab the attention of everyone, particularly tourists. Most of these paintings depict the ancient history and culture of Himachal. Himachali paintings can add artistic value to your home.