If you are looking for a winter getaway that offers breathtaking views, thrilling adventures, and cozy comfort, then Himachal Pradesh is the perfect destination for you. November is one of the best months to visit this Himalayan paradise, as the weather is pleasant and the scenery is spectacular. You can enjoy the snow-capped mountains, the lush green valleys, the colorful festivals, and the warm bonfires. Whether you want to go trekking, skiing, camping, or sightseeing, you will find something to suit your taste and budget in Himachal Pradesh. So pack your bags and get ready to explore this winter wonderland.
Embracing Winter Bliss: Himachal Pradesh in November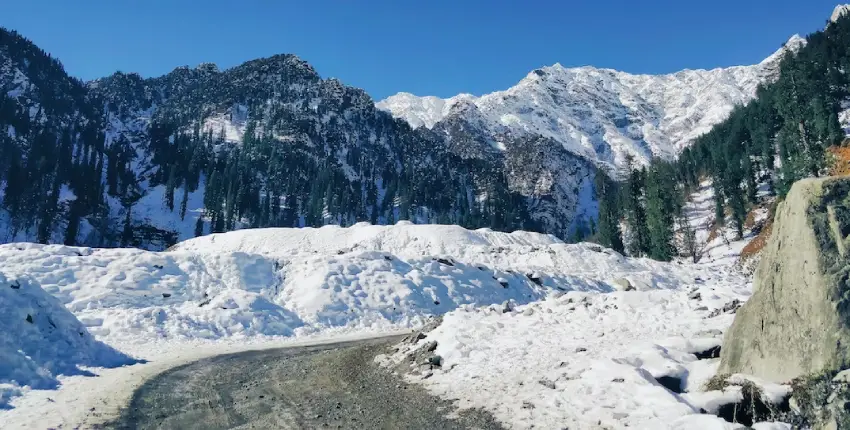 November in Himachal Pradesh is a mesmerizing time as the landscape transforms into a winter wonderland. The weather strikes a perfect balance, with pleasant days and chilly nights. Snow enthusiasts will be enthralled by the abundance of activities like skiing, snowboarding, and snow trekking in Himachal. The hill stations come alive with stunning vistas and cozy vibes, making it an ideal time for a romantic getaway or a family vacation.
As Raj, a seasoned traveler, puts it, "Visiting Himachal in November is like stepping into a dream where nature paints everything in shades of white and green."
Check the weather forecast for the specific regions you plan to visit in Himachal Pradesh.
Pack warm clothing, including thermal wear, sweaters, jackets, gloves, and beanies.
Bring comfortable walking shoes for exploring hill stations and trekking paths.
Carry sunscreen and lip balm to protect your skin from the sun's reflection on the snow.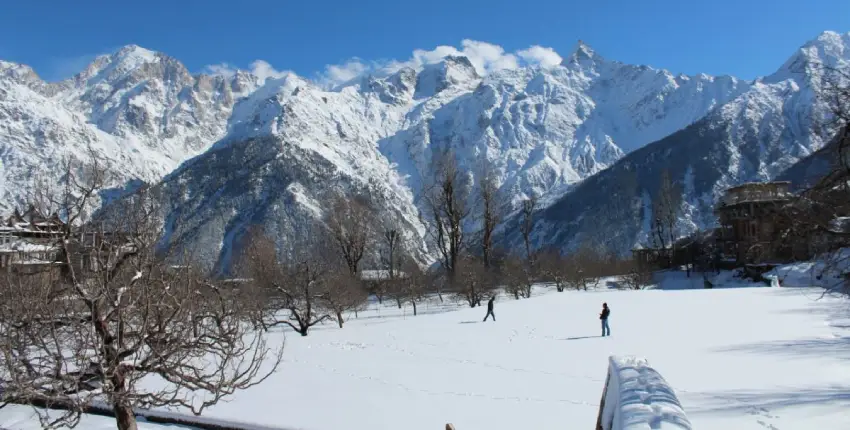 For snow lovers, Himachal Pradesh in November is nothing short of paradise. The snow-capped peaks, frozen rivers, and snow-laden trails create a picturesque setting that will leave you spellbound. Popular destinations like Shimla, Manali, and Dharamshala offer a plethora of experiences to cherish forever. From sipping hot chai in quaint cafes to building snowmen with loved ones, this is a time to relish life's simple joys.
Shweta, an adventure enthusiast, recalls her experience, "I had the time of my life skiing in Solang Valley. Gliding down the slopes, surrounded by the majestic Himalayas, felt surreal. It's an adrenaline rush like no other!
Rent snow gear (skiing equipment, snowboards, etc.) from reliable vendors for snow activities.
If you're new to skiing or snowboarding, consider taking lessons from professional instructors.
Keep a camera or smartphone handy to capture the breathtaking snow-covered landscapes.
Dress in layers during outdoor activities to regulate body temperature effectively.
November Weather in Himachal Pradesh: A Perfect Balance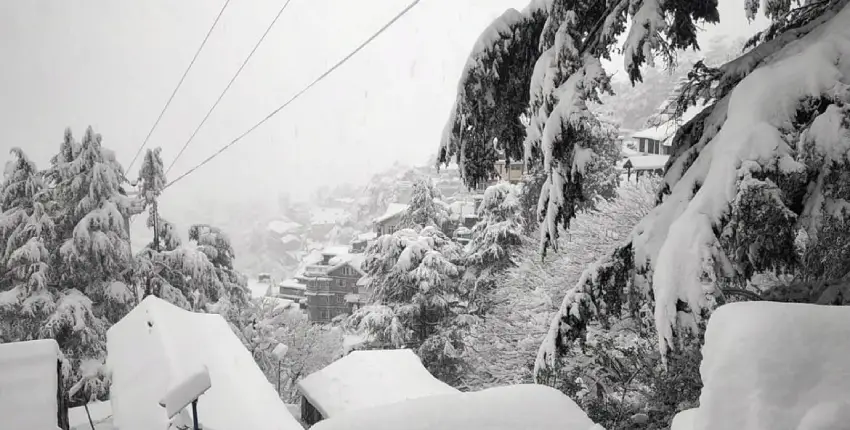 In November, Himachal Pradesh experiences delightful weather, with temperatures ranging from 10°C to 20°C during the day, and dipping to around 5°C at night. This pleasant climate ensures a comfortable and enjoyable vacation. Remember to pack layers of clothing to stay warm during the evenings and early mornings, and don't forget your winter essentials like scarves, gloves, and beanies. There is no best time to visit Himachal because every time is the best time 🙂
Sarah, a frequent visitor, shares her tip, "Layering is the key! Mornings and evenings can get quite chilly, but once the sun is up, it's pleasantly warm. Don't forget to pack your camera to capture the breathtaking sunsets amidst the snow-capped peaks.
Carry a mix of warm and light clothing for daytime and nighttime temperatures.
Be prepared for sudden weather changes, especially in higher altitudes.
Keep a small first aid kit with basic medications and personal prescriptions.
Stay updated with local weather advisories and travel alerts for the region you plan to visit.
Top Snow Activities to Experience in Himachal Pradesh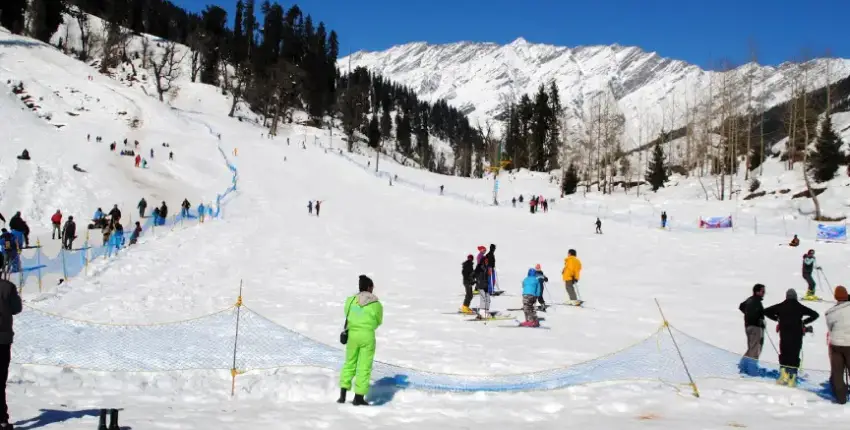 November opens up a plethora of thrilling snow activities in Himachal Pradesh. Head to Solang Valley near Manali for exhilarating skiing and snowboarding experiences. Adventure seekers can explore the pristine beauty of Rohtang Pass or opt for a snow trek to Triund. Make unforgettable memories as you glide down the snow-covered slopes, surrounded by breathtaking views of the majestic Himalayas.
Ankit, an avid trekker, fondly recalls his snow trek to Triund, "The trek was challenging, but the panoramic views of the Dhauladhar range made it all worth it. Camping under the starry sky, with the snow-covered mountains as our backdrop, was an unforgettable experience.
Research and book snow activities and tours in advance to secure your slots.
Ensure you have proper travel insurance that covers snow-related activities.
Follow the safety guidelines and instructions provided by activity operators.
Carry a backpack with essentials like water, snacks, and extra clothing during snow treks.
Must-Visit Attractions for November Travelers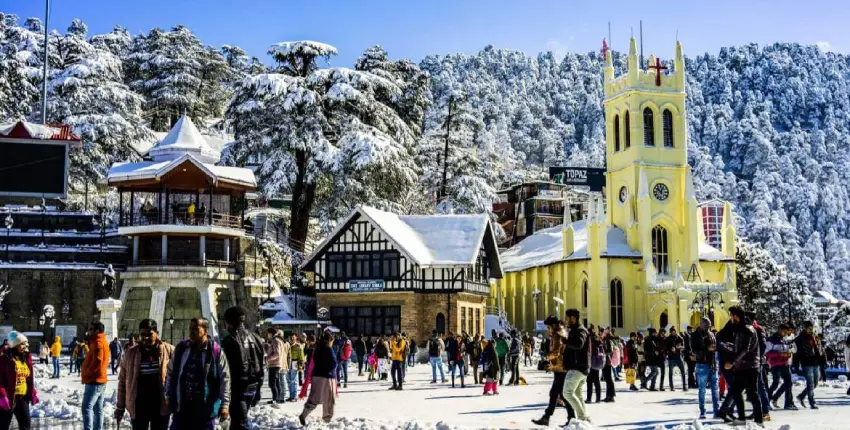 When in Himachal Pradesh in November, don't miss the chance to visit the iconic landmarks. Explore the historic Shimla Ridge, indulge in Tibetan culture at Dharamshala, and immerse yourself in the spirituality of the Dalai Lama's abode. Witness the architectural marvel of Hadimba Temple in Manali and soak in the tranquility of Khajjiar, often called "Mini Switzerland."
Aditya, a history buff, suggests, "Shimla's Viceregal Lodge is a treasure trove of colonial history. The guided tour offers fascinating insights into India's past." Don't forget to explore the Tibetan culture at Dharamshala, as Sangeeta fondly remembers, "I attended a traditional Tibetan dance performance, and the vibrant costumes and mesmerizing moves left me awe-struck!
Check the visiting hours and entry fees of popular attractions beforehand.
Take guided tours at historical sites to get in-depth insights into their significance.
Respect photography rules at religious places and seek permission for commercial photography.
Carry a water bottle and stay hydrated during sightseeing tours.
Tips for a Memorable November Trip to Himachal Pradesh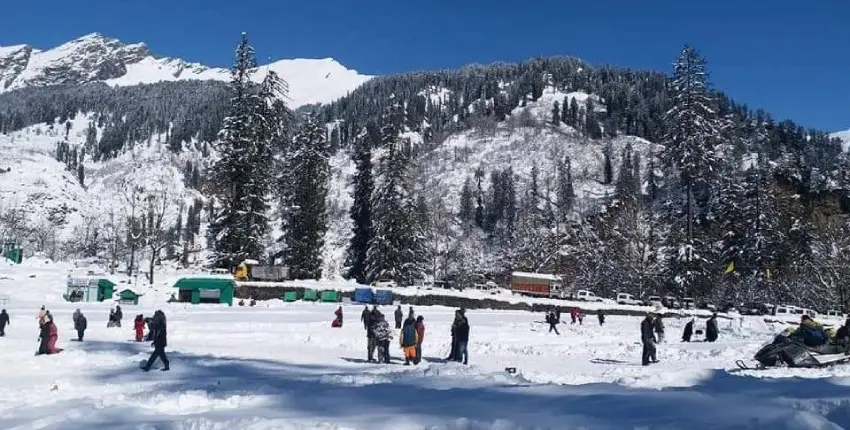 To make the most of your November trip to Himachal Pradesh, remember to dress in layers to stay warm and comfortable. Carry sturdy footwear for snow activities and keep essential medications handy. Plan your itinerary well to cover the key attractions, and be prepared for occasional roadblocks due to snow. Above all, cherish every moment, for November's magic in Himachal is an experience of a lifetime.
Ravi, a seasoned traveler, advises, "Carry a flask for hot tea or coffee. Sipping a warm beverage amidst the chilly outdoors is pure bliss." Planning your itinerary well is crucial, as Neha shares her experience, "We got to witness the Kullu Dussehra celebrations, and it was a magical experience. However, do check the event dates and book accommodations in advance.
Carry photocopies of your identification documents and store them separately.
Keep emergency contact numbers handy, including local authorities and your embassy.
Stay updated on road conditions and possible road closures during your trip.
Respect the natural environment and wildlife by avoiding littering and staying on marked trails.
Experiencing Cultural Delights Amidst Snowy Landscapes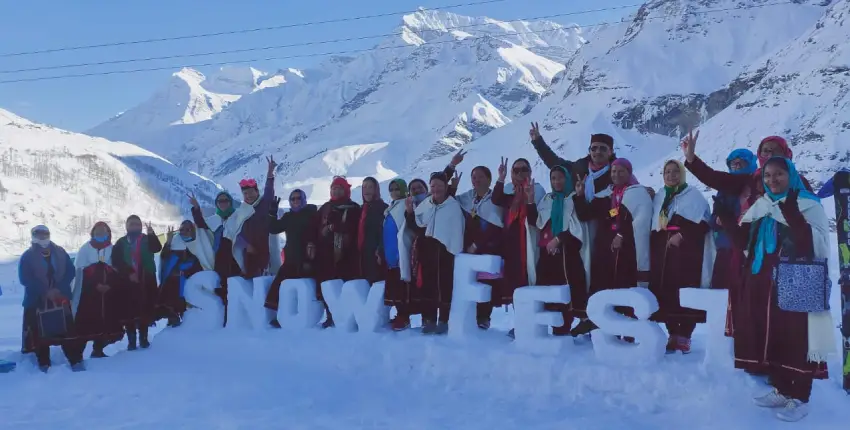 Apart from its natural splendor, Himachal Pradesh also offers unique cultural experiences. Witness the warmth and hospitality of the locals as they celebrate traditional festivals in November. Join in the vibrant festivities of Diwali and Lohri, and get a glimpse of Himachal's rich cultural heritage during the winter months.
As Priya recalls, "Attending the International Himalayan Festival in McLeodganj was incredible. The fusion of music, art, and spirituality created an atmosphere of pure joy and harmony.
Engage with local communities and participate in cultural events if invited.
Learn about the significance of festivals and traditions from locals.
Dress modestly and appropriately when visiting religious sites or attending festivals.
Purchase handicrafts and traditional items from local artisans to support the community.
Exploring Offbeat Gems in Himachal's Winter Wonderland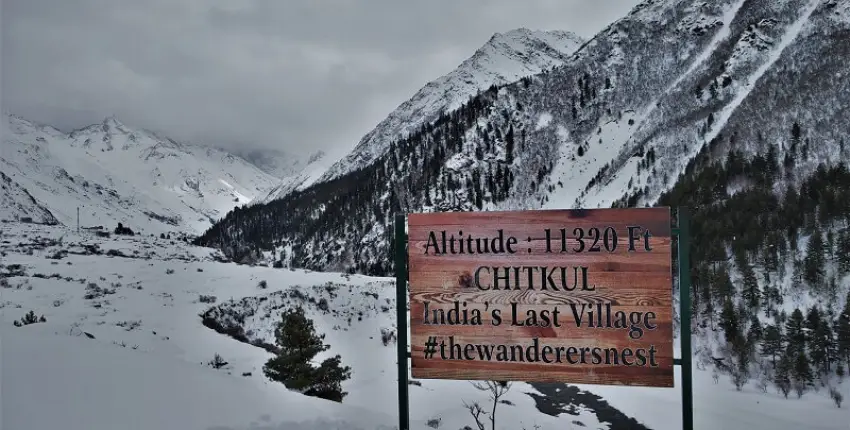 While popular destinations are a must-visit, consider exploring offbeat gems too. Places like Chitkul, India's last village near the Indo-China border, or the serene town of Tirthan Valley, offer secluded beauty and a chance to connect with nature. Embrace the tranquility and pristine landscapes that await you in these lesser-explored regions.
Rahul shares his hidden gem, "Chitkul, near the Indo-China border, was a revelation. The tranquility of the place and the warm smiles of the locals made it an unforgettable experience.
Research offbeat destinations and their accessibility before planning your visit.
Inform a trusted contact about your offbeat trip and share your itinerary.
Carry essentials like a portable charger, flashlight, and extra batteries.
Respect local customs and traditions in lesser-known regions.
November Festivals and Events: Adding Sparkle to Your Journey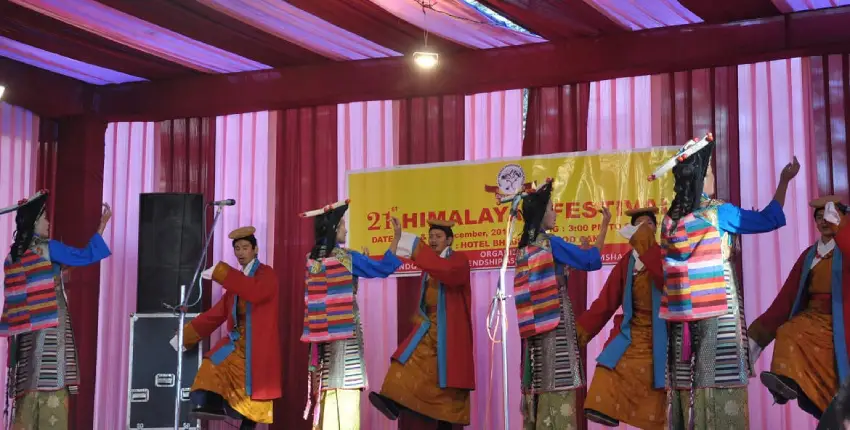 November brings with it an array of Himachal festivals and events that add sparkle to your Himachal adventure. Witness the Kullu Dussehra, a week-long extravaganza celebrated with grandeur and enthusiasm. Don't miss the International Himalayan Festival in McLeodganj, a delightful blend of music, art, and spirituality. These cultural celebrations will leave you captivated and in awe of Himachal's vibrant heritage.
Rina, a festival enthusiast, recalls, "The energy during Kullu Dussehra is infectious. The colorful processions, traditional dances, and vibrant markets make it an unparalleled cultural extravaganza.
Check the festival dates and event schedules in advance to plan your itinerary.
Arrive early at festival venues to secure a good spot and witness the celebrations up close.
Respect the sanctity of religious ceremonies and maintain silence where required.
Engage with locals and fellow travelers to soak in the festive spirit.
Why You Shouldn't Visit Himachal Pradesh in November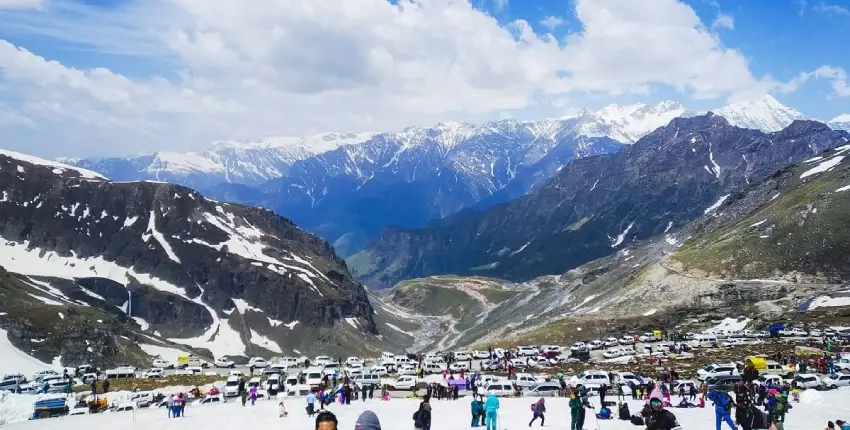 While November brings many delights to Himachal Pradesh, there are a few considerations that may make it less suitable for some travelers:
Extreme Cold in Higher Altitudes: Travelers sensitive to extreme cold might find the temperatures in higher altitude regions uncomfortably chilly. Some areas may experience sub-zero temperatures during the night, making it challenging for those unaccustomed to such cold conditions.
Limited Accessibility to Remote Areas: The onset of winter may lead to road closures or restricted accessibility to remote areas due to heavy snowfall. This can affect travel plans and limit the exploration of offbeat destinations.
Shorter Daylight Hours: In November, the daylight hours are relatively shorter, which can reduce the time available for outdoor activities and sightseeing. Plan your activities accordingly to make the most of the limited daylight.
Monsoon Hangover in Some Regions: Certain regions in Himachal Pradesh may still experience occasional rainfall and slushy conditions in November due to the lingering monsoon effect. This might hinder outdoor activities and treks in such areas.
Fewer Festivals and Cultural Events: While some festivals like Diwali and Kullu Dussehra add vibrancy to the state, November generally has fewer festivals compared to other months. If you're specifically looking for cultural experiences and festivals, other months might be more suitable.
Limited Greenery and Bloom: If you prefer lush green landscapes and blooming flowers, November might not be the best time to visit. The greenery is replaced by snow in many regions, which may not offer the picturesque charm some travelers seek.
In a Nut Shell Best Time to Visit Himachal Pradesh in November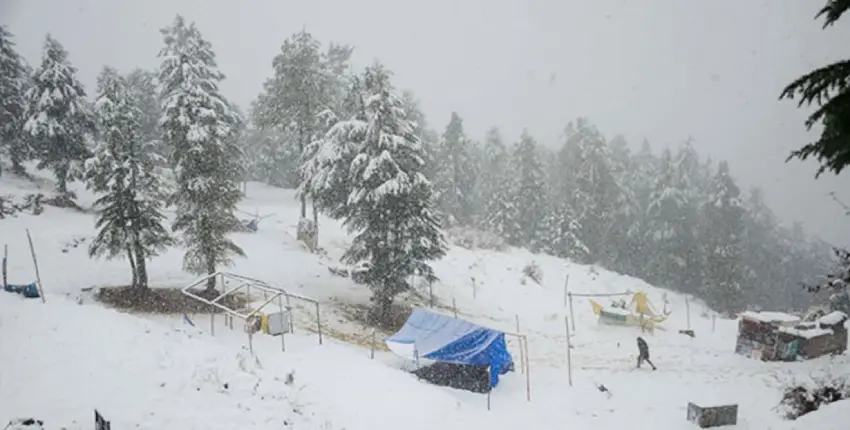 With its enchanting winter vistas, thrilling snow activities, and captivating cultural experiences, Himachal Pradesh in November promises a vacation like no other. Pack your bags, embark on this magical journey, and create cherished memories that will warm your heart for a lifetime. As you immerse yourself in the snow-filled delights of Himachal, you'll understand why November is truly the best time to experience its charms! Know more if you plan to visit in December…