Discover a realm of enchanting beauty and diverse experiences in Himachal Pradesh, a jewel nestled amidst the Himalayas. This northern Indian state beckons with its panoramic landscapes, from snow-capped peaks to serene valleys. Himachal's scope of tourism is as vast as its mountains, offering adventure enthusiasts thrilling treks, paragliding, and river rafting, while spiritual seekers find solace in ancient temples and the Dalai Lama's abode. With a rich tapestry of cultures, wildlife sanctuaries, and wellness retreats, Himachal Pradesh is a haven for cultural connoisseurs and nature aficionados alike. Embark on a journey to explore the myriad facets of this captivating Himalayan paradise.
Himachal Pradesh's Natural Beauty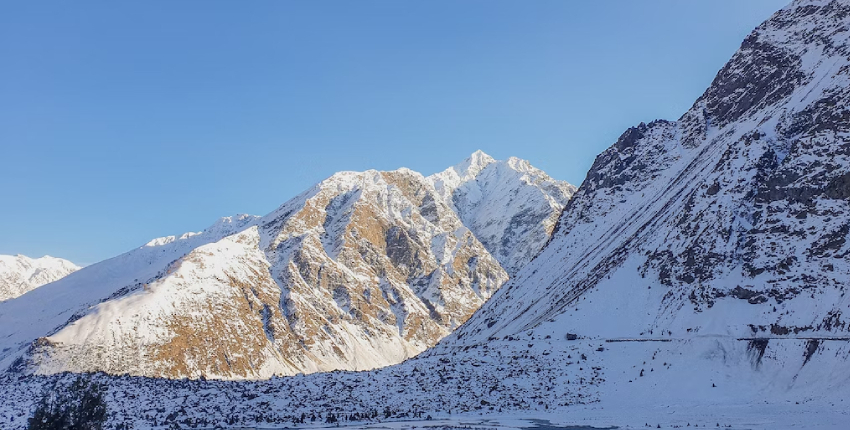 Nestled in the embrace of the mighty Himalayas, Himachal Pradesh captivates with its awe-inspiring landscapes. Majestic snow-capped peaks stand in contrast to the serenity of its lush valleys and crystal-clear lakes, painting a picture-perfect panorama that beckons travelers. From the towering mountains to the serene lakeshores, Himachal's natural beauty promises an unforgettable experience.
"As the sun rises over the Himalayas, painting the peaks with hues of gold and pink, you realize that you've stepped into a realm of unparalleled beauty. It's as if the mountains themselves are welcoming you to Himachal Pradesh, inviting you to explore their majestic heights and tranquil valleys." – A traveler's reflection on their first glimpse of Himachal's natural wonder.
Warm clothing and layered attire for changing weather conditions.
Sturdy hiking shoes and comfortable walking gear.
Sunscreen, sunglasses, and a wide-brimmed hat for sun protection.
Camera or smartphone to capture breathtaking landscapes.
Portable water bottle and energy snacks for hikes and walks.
Thrills and Adventures In Himachal Pradesh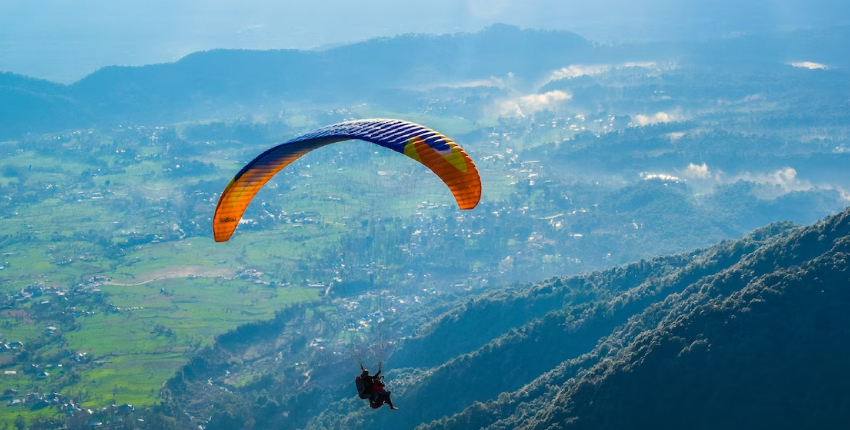 For adrenaline enthusiasts, Himachal Pradesh is a playground of endless possibilities. Trekking aficionados can choose from an array of trails, each offering its unique charm. Paragliding over breathtaking valleys and river rafting through tumultuous waters are exhilarating pursuits. During the winter months, skiing down snow-covered slopes adds another layer of excitement to the adventure-packed offerings.
"With my heart racing, I took the leap off the paraglider's edge. The wind rushed past, and suddenly, I was soaring like a bird over the Kullu Valley. It's a moment of pure freedom that only Himachal's skies can offer." – An adventurer recounting the exhilaration of paragliding amidst the breathtaking landscapes.
Proper trekking gear including boots, waterproof jackets, and walking sticks.
Paragliding and rafting bookings in advance for popular spots.
Skiing equipment and warm clothing for winter sports.
Adventure activity bookings through authorized operators for safety.
Adequate travel insurance covering adventure activities.
Himachal's Spiritual and Cultural Significance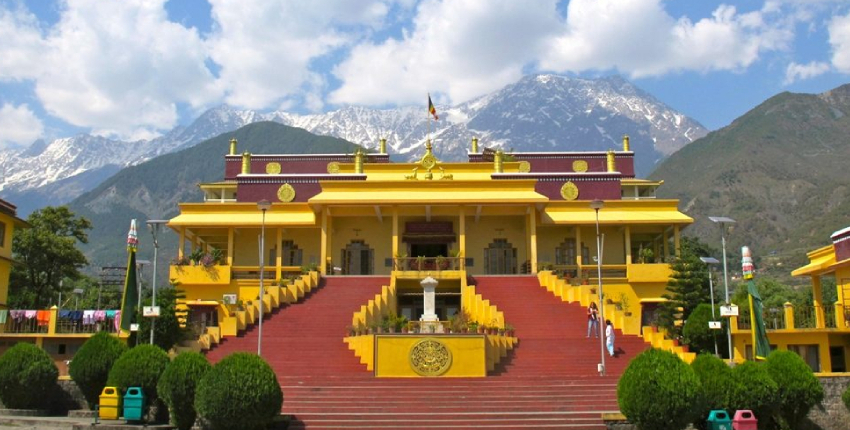 Himachal Pradesh not only enchants its physical beauty but also holds deep spiritual and cultural significance. Dharamshala, the residence of the Dalai Lama, exudes an aura of tranquility. The state's ancient temples and pilgrimage sites offer a spiritual journey through time. Immerse yourself in the local way of life by participating in vibrant festivals and rituals that reveal the rich tapestry of traditions.
"Sitting in the serenity of the Dalai Lama's monastery in McLeod Ganj, I felt a sense of peace wash over me. The chanting monks and the prayer flags fluttering in the breeze created an atmosphere of profound spirituality that I'll carry with me forever." – A traveler reflecting on their spiritual experience in Dharamshala.
Modest clothing and respectful attire for visiting temples and monasteries.
Comfortable walking shoes for exploring spiritual sites.
A notebook or journal for jotting down reflections and experiences.
A meditation cushion or mat for personal meditation sessions.
Cash for donations or offerings at religious sites.
Exploring Himachal's Biodiversity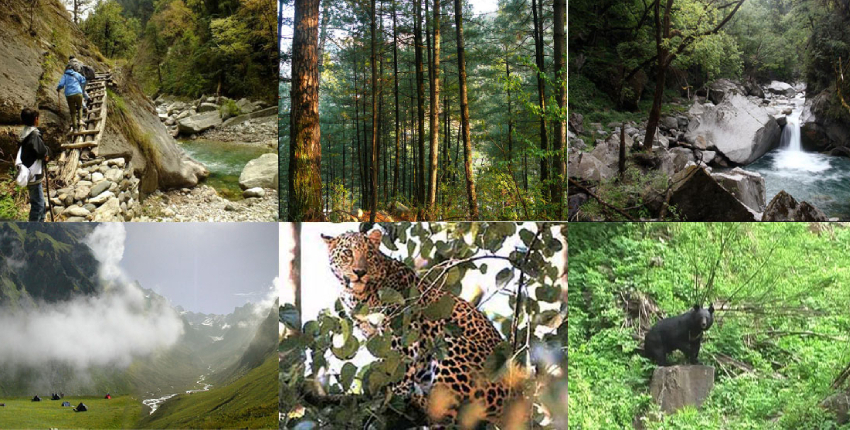 The Great Himalayan National Park stands as a testament to Himachal's commitment to preserving its diverse ecosystems. Exploring this park offers the chance to encounter elusive species like the snow leopard and experience the region's unique flora and fauna. Himachal's wildlife sanctuaries are an invitation to witness nature's bounty in its unspoiled state.
"Walking through the dense forests of the Great Himalayan National Park, I caught a glimpse of something moving stealthily. It was a snow leopard, its golden eyes fixed on me for a moment before it vanished into the shadows. Himachal's wilderness holds secrets that are meant to be uncovered." – A wildlife enthusiast sharing an encounter with the elusive snow leopard.
Binoculars and a good camera with a zoom lens for wildlife spotting.
Comfortable and camouflage clothing for blending into natural surroundings.
Guidebooks or apps for identifying local flora and fauna.
Eco-friendly insect repellent and sunscreen for outdoor excursions.
Quiet and respectful behavior to avoid disturbing wildlife.
Himachal's Heritage and Colonial Influences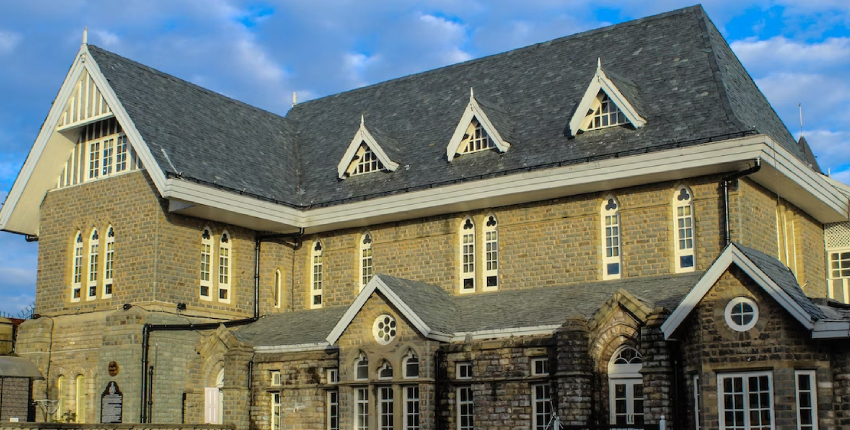 The colonial charm of Shimla, the state's capital, stands as a testament to its rich history. Ancient temples and historical sites, such as those in Chamba, offer a glimpse into Himachal's architectural heritage. The fusion of traditional Himachali architecture with colonial influences creates a unique visual tapestry that resonates with visitors.
"Walking down the winding lanes of Shimla, I was transported to an era of British elegance. The colonial architecture, combined with the local charm, created a unique ambiance that felt like stepping back in time." – A tourist reminiscing about exploring Shimla's colonial legacy.
Comfortable walking shoes for exploring historical sites on foot.
A travel guidebook or app with information on local history.
An umbrella or raincoat, especially during the rainy season.
Cash for entry fees to heritage buildings or museums.
A curious mindset to learn about the cultural significance of each site.
Himachal's Vibrant Culture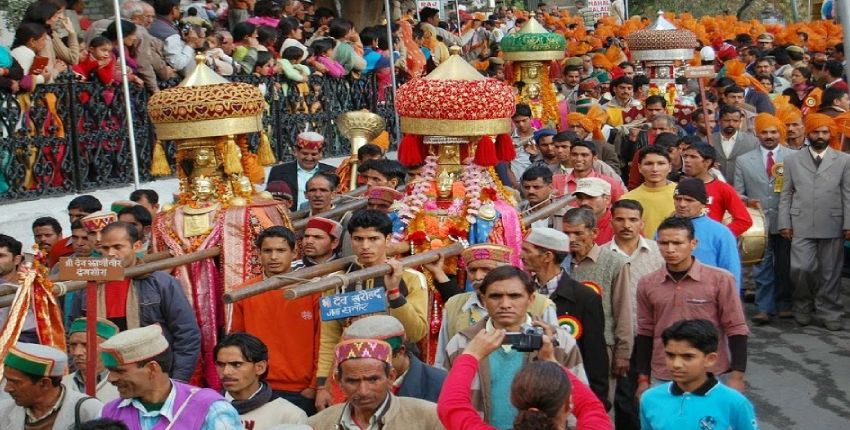 Himachal Pradesh's vibrant culture comes alive through its fairs and festivals. The Minjar Fair in Chamba is a grand celebration of tradition and camaraderie. The Lavi Fair in Rampur offers a window into the region's trade history. Manali's Winter Carnival paints the town with colors and revelry. These events not only showcase the local way of life but also invite visitors to join in the festivities.
"Joining the Minjar Fair celebrations in Chamba was a sensory overload. The vibrant colors, lively music, and the joyful spirit of the locals made me feel like a part of the community, even if just for a few days." – A traveler sharing the excitement of participating in Himachal's festive traditions.
Festive clothing to participate in local celebrations.
A small backpack to carry essentials during festivals.
A camera or smartphone for capturing the colorful festivities.
An open heart to engage with locals and join in the fun.
Respect for local customs and traditions during the events.
Himachal Pradesh as a Filmmaker's Delight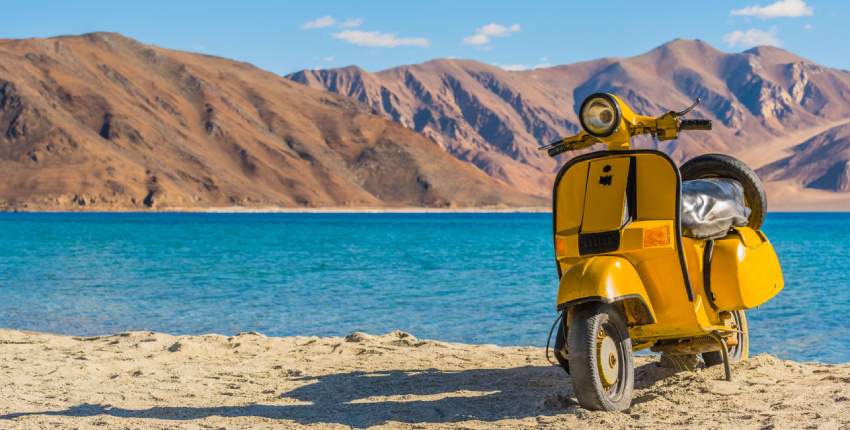 The state's ethereal landscapes have charmed filmmakers and artists for years. From Bollywood blockbusters to independent films, Himachal's natural beauty has served as an awe-inspiring backdrop. The scenic vistas captured on camera have transported audiences to a world of cinematic magic, immortalizing the region's splendor on the silver screen.
"As a filmmaker, I knew I had struck gold when I saw the backdrop that Himachal offered. The landscapes became characters in themselves, adding depth and emotion to the stories we were telling." – A filmmaker reflecting on the artistic allure of Himachal Pradesh.
High-quality camera equipment and accessories.
Backup batteries and memory cards for extended shooting.
Drone permits and permissions if aerial footage is desired.
Local guides or fixers for navigating challenging shooting locations.
A creative vision and patience to capture the perfect shot.
Choosing the Best Time To Visit Himachal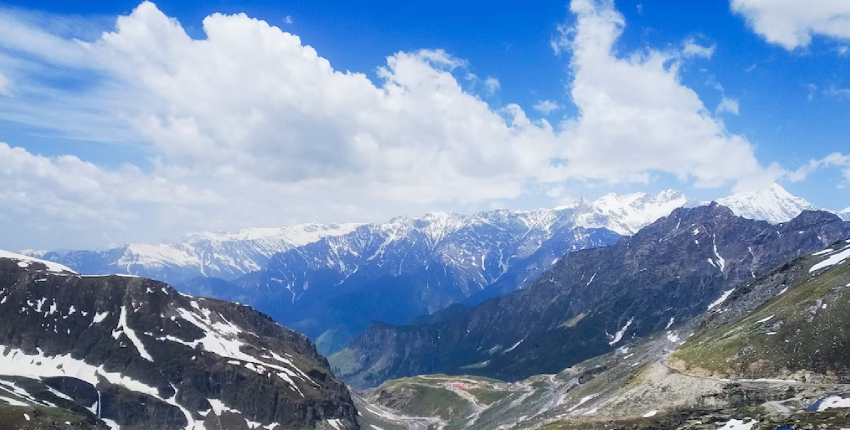 The best time to explore Himachal Pradesh varies with the seasons. Summer opens the doors to adventure sports like trekking and paragliding. Winter transforms the landscape into a snow-clad wonderland, inviting skiing enthusiasts. Monsoon adds a touch of mystique, cloaking the state in lush greenery. Choose your time wisely to embrace Himachal's diverse facets throughout the year.
"Visiting Himachal during the monsoon was a revelation. The rain-kissed landscapes seemed to come alive, and the smell of wet earth mingled with the scent of pine trees. It's a side of Himachal that many overlook, but it's an experience that shouldn't be missed." – A traveler reflecting on the unique charm of Himachal's monsoon season.
Weather-appropriate clothing and gear based on the season.
Check weather forecasts before embarking on outdoor activities.
Book accommodations and activities in advance for peak seasons.
Be flexible and prepared for changes in plans due to weather conditions.
Keep an eye on road and travel conditions during monsoon season.
Conclusion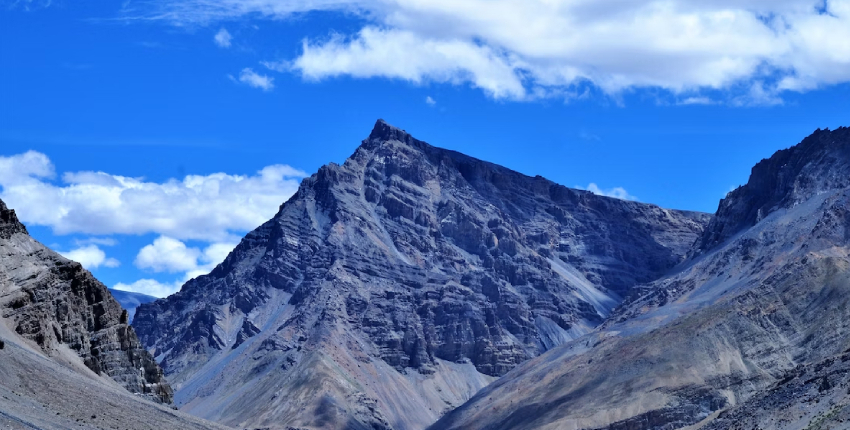 In the heart of the Himalayas, Himachal Pradesh awaits its natural splendor, spiritual depths, and thrilling adventures. Whether you seek tranquility in ancient temples, seek solace in the wilderness, or chase the thrill of mountain sports, this enchanting region has it all. As you pack your bags, remember to bring an open heart, a spirit of exploration, and respect for the environment and local cultures. Himachal promises not just a journey, but a tapestry of experiences that will stay with you, reminding you that true beauty lies in the embrace of nature and diverse human connections.