Chandigarh and Shimla are two of the most popular tourist destinations in North India. Chandigarh, the capital of Punjab and Haryana, is a modern city known for its architecture and planning. Shimla, on the other hand, is a beautiful hill station that offers stunning views of the Himalayas. The distance between Chandigarh and Shimla is about 120 kilometers (75 miles), and the travel time by car is about 4 hours.
How to Reach Chandigarh to Shimla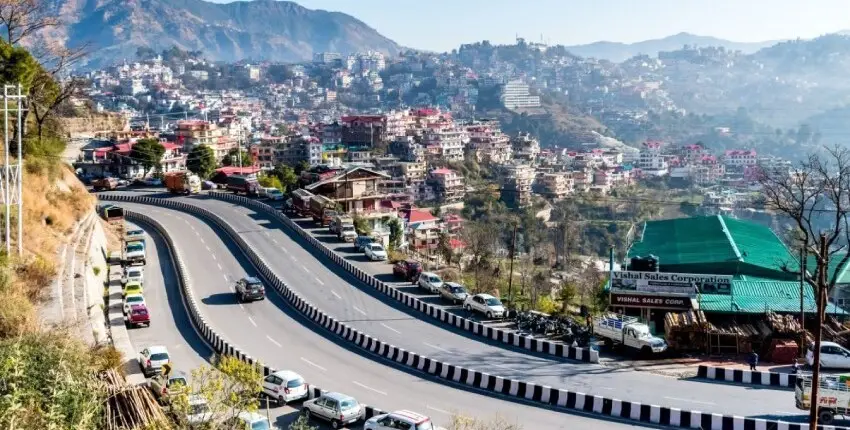 Reaching Shimla from Chandigarh is convenient by road, air, or rail. The 113-kilometer road journey takes 3-4 hours and offers scenic views. Chandigarh Airport connects to Shimla, or travelers can opt for the iconic Kalka-Shimla Railway for a memorable train ride. Choose your preferred mode based on time and preference.
Chandigarh to Shimla By Road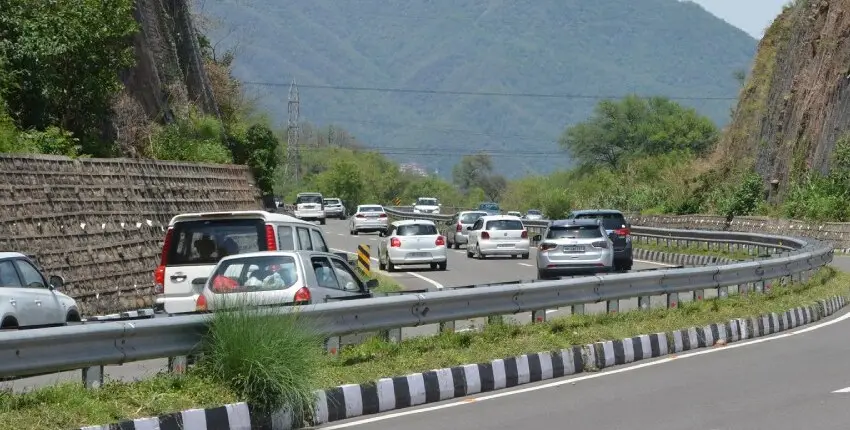 The Chandigarh to Shimla highway route is a scenic drive through the foothills of the Himalayas. It is a well-maintained road with stunning views of the mountains and valleys. The journey takes about 4 hours by car. The travel time by car is about 4 hours, and by bus, it is about 4.5 hours.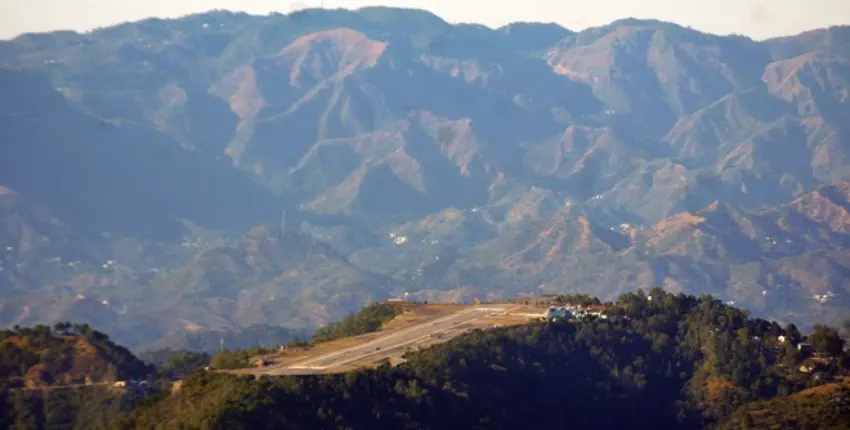 For those seeking a quicker option, Chandigarh Airport is the nearest major airport to Shimla. Several domestic airlines operate flights connecting Chandigarh to major cities in India. After landing in Chandigarh, you can choose to continue your journey to Shimla by road or take a connecting flight to Shimla Airport, also known as Jubbarhatti Airport, which is about 22 kilometers from Shimla's city center. The average flying time between the destinations is 2 hours 40 minutes.
Chandigarh to Shimla By Train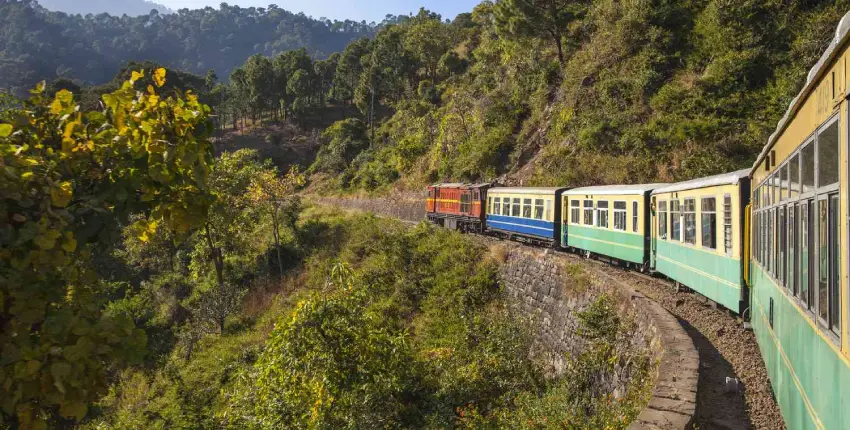 One of the most iconic ways to reach Shimla from Chandigarh is by taking a train on the historic Kalka-Shimla Railway. This UNESCO World Heritage toy train runs from Kalka to Shimla. The distance from Chandigarh to Shimla by train is 120 km and the journey takes 5 hours and 50 minutes. The train makes several stoppages at stations like Dharampur, Solan, Barog, and Kandaghat, among others. Common trains on this route include the Shatabdi Express, Kalka Shatabdi, and Himalayan Queen.
National Highway 5 (NH5) Status and Safety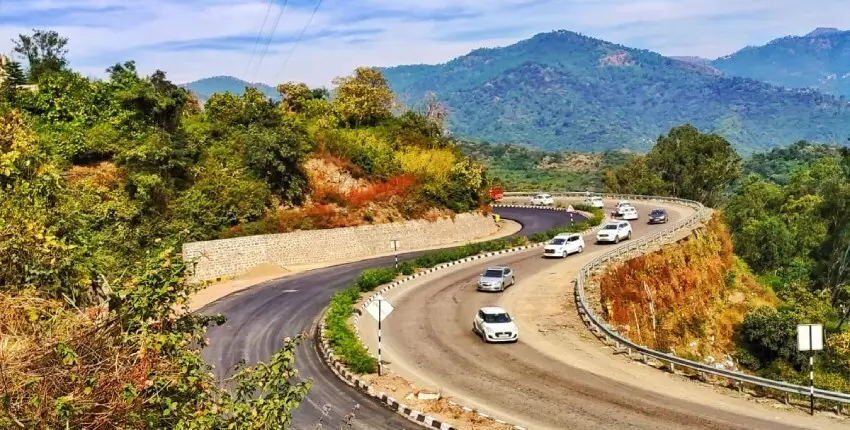 National Highway 5 (NH5) is a scenic and well-maintained highway that connects Chandigarh and Shimla. It is a popular route for tourists and locals alike. The highway is about 120 kilometers long and takes about 4 hours to drive. In recent years, NH5 has been upgraded to four lanes in most sections, improving the safety and efficiency of traffic.
Monitor highway status, especially during monsoon, for potential landslides and road closures. You can check updates from Himachal Traffic Police on X. Plan travel with weather updates and carry essentials like a first-aid kit and flashlight. Ensure vehicle readiness and obey road safety rules for a secure journey from Chandigarh to Shimla.
Guidance for Safe Travel between Chandigarh and Shimla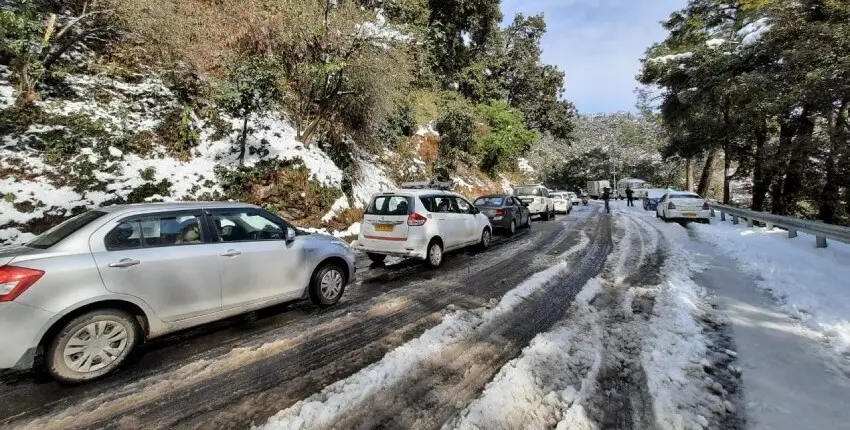 Check the weather forecast and road conditions before you travel. You can do this on the website of the Indian Meteorological Department or the National Highways Authority of India.
If possible, avoid traveling at night. The roads are more difficult to navigate in the dark, and there is a greater risk of accidents.
If you are driving, be careful and take breaks regularly. The roads can be winding and narrow in some sections, and it is important to stay alert.
If you are taking a taxi or bus, make sure that the vehicle is in good condition and that the driver is experienced.
Weather on Shimla Chandigarh National Highway Route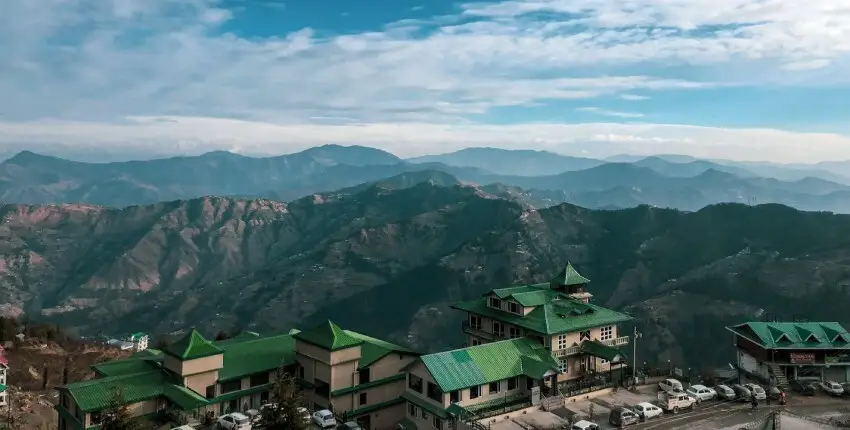 The weather on the Shimla Chandigarh National Highway Route (NH5) can vary depending on the time of year and the elevation. Generally speaking, the weather is mild and pleasant in the summer months (April to June) and cool and crisp in the winter months (November to February).
During the summer months, the temperature on the highway can range from 15 to 25 degrees Celsius (59 to 77 degrees Fahrenheit). However, it is important to note that the temperature can rise higher, especially in the lower elevations. It is also important to be aware of the possibility of thunderstorms during the summer months.
During the winter months, the temperature on the highway can range from 5 to 15 degrees Celsius (41 to 59 degrees Fahrenheit). However, it is important to note that the temperature can drop below freezing, especially in higher elevations. It is also important to be aware of the possibility of snowfall during the winter months.
Short Stops and Sightseeing Along the Way Chandigarh to Shimla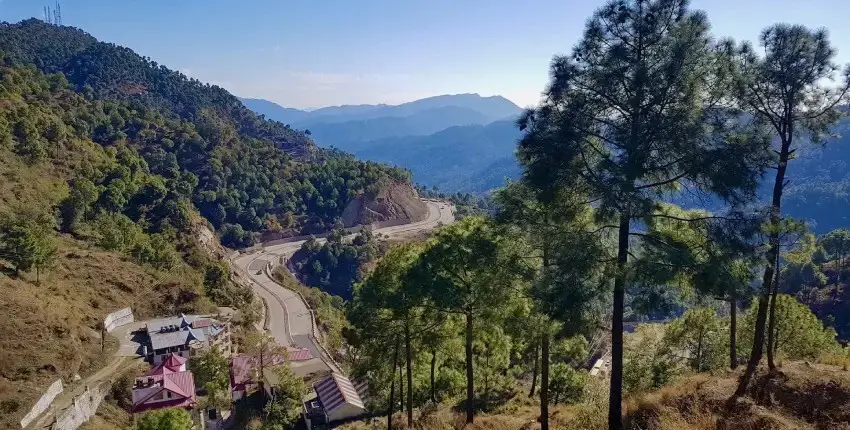 En route to Shimla from Chandigarh, travelers can make short stops at places.
Here are some short stops and sightseeing options along the way from Chandigarh to Shimla:
Pinjore Gardens: These beautiful gardens are located about 17 kilometers (11 miles) from Chandigarh. They were built in the 17th century by the Mughal emperor Aurangzeb and feature a variety of fountains, pavilions, and terraces.
Rock Garden of Chandigarh: A unique and fascinating sculpture garden created by Nek Chand Saini, the Rock Garden of Chandigarh is a must-see for any visitor to the city. Made from recycled materials such as stones, broken crockery, and glass, the garden is a testament to human creativity and ingenuity.
Solan: This town is located about 45 kilometers (28 miles) from Chandigarh and is known for its apple orchards and breweries. There are a number of things to see and do in Solan, including visiting the Solan Brewery, trekking to the Karol Tibba, and shopping at the Solan Mall.
The journey from Chandigarh to Shimla is a remarkable adventure that offers a blend of convenience, scenic beauty, and cultural richness. Whether you choose to travel by bus, air, or the iconic Kalka-Shimla toy train, each option has its unique charm. It's essential to stay updated on highway conditions and road safety, especially during the monsoon season. Shimla's weather varies throughout the year, ensuring that there's always an ideal time to visit. With a distance of approximately 113 kilometers, this route is not just a means of transportation but a gateway to captivating landscapes, cultural experiences, and memorable adventures in the heart of the Himalayas.